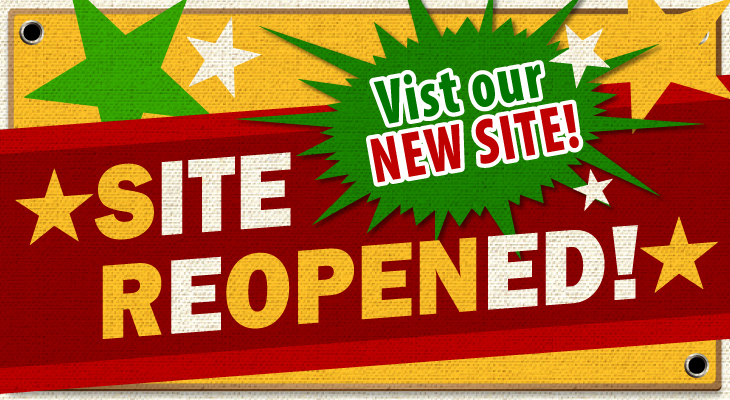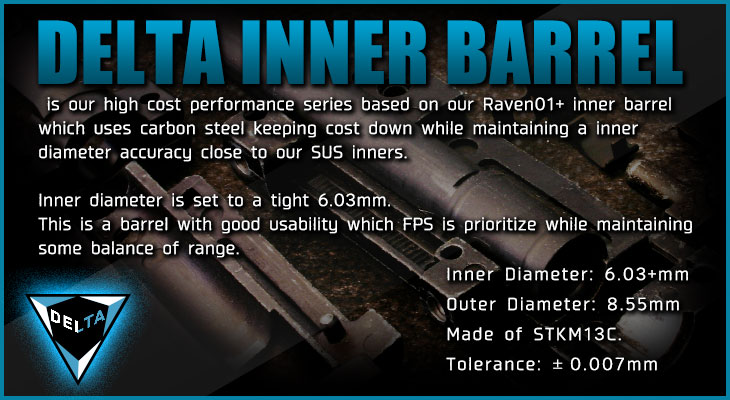 Internal diameter is 6.03+mm.
Made of Carbon steel.
is our high cost performance series based on our Raven01+ inner barrel which uses carbon steel keeping cost down while maintaining a inner diameter accuracy close to our SUS inners. Inner diameter is set to a tight 6.03mm. This is a barrel with good usability which FPS is prioritize while maintaining some balance of range.
For TM AEG.



Inner Diameter:6.03+mm
Outer Diameter:8.55mm
Made of STKM-13C

Please note; M14 has unique barrel, so it's not compatible to others.
| For | Length | Price | Stock | ID | |
| --- | --- | --- | --- | --- | --- |
| M4A1 | 375mm | \3,390 | | # 720313 | |
| AEG430 (For VSR PDI Chamber) | 430mm | \3,602 | | # 720320 | |
| Steyer AUGEM16A2 | 509mm | \4,180 | | # 720344 | |