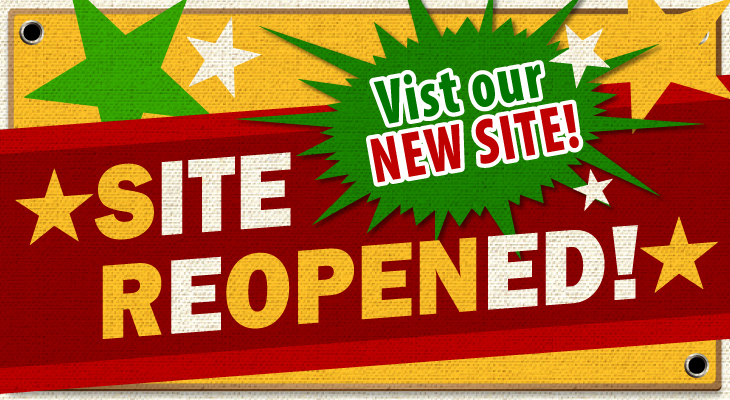 For Bolt Action Rifle / FTE Muzzle Brake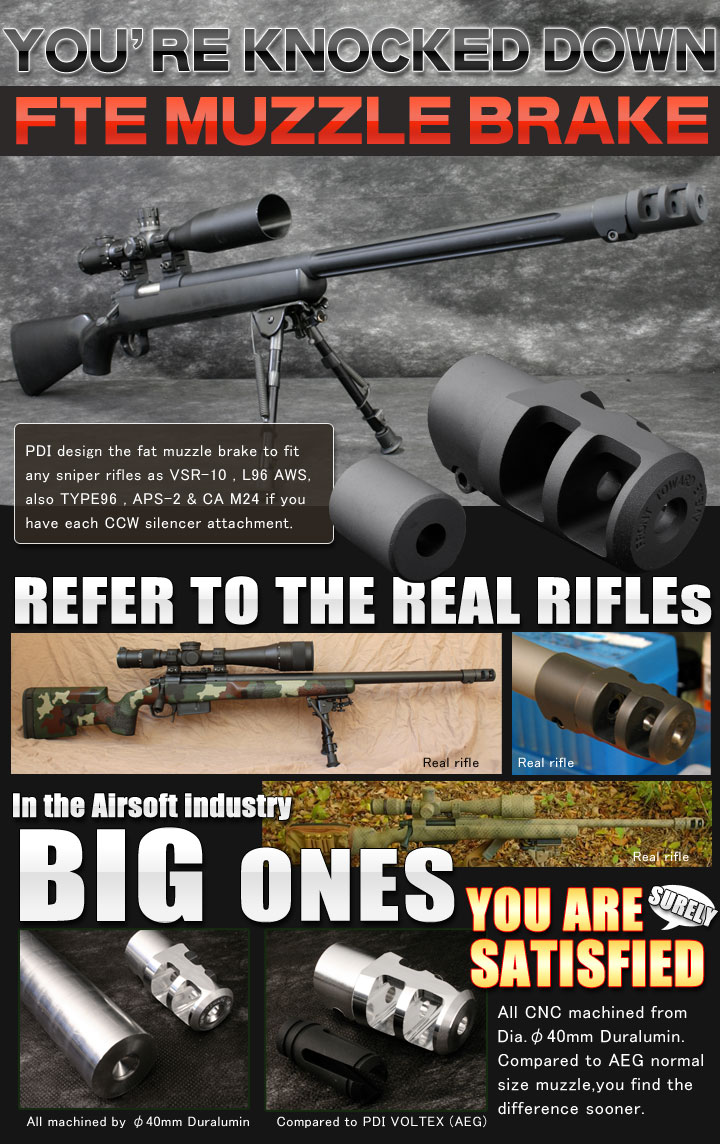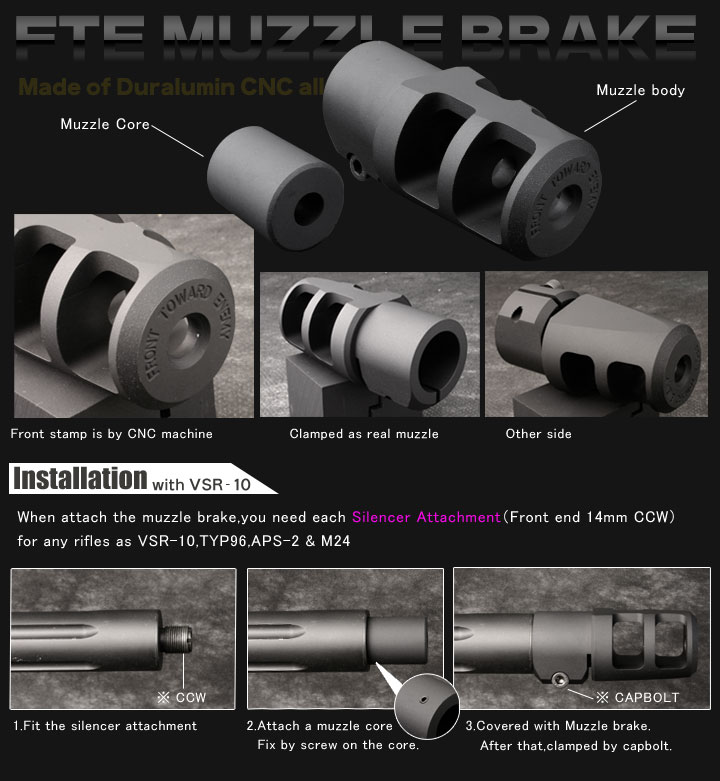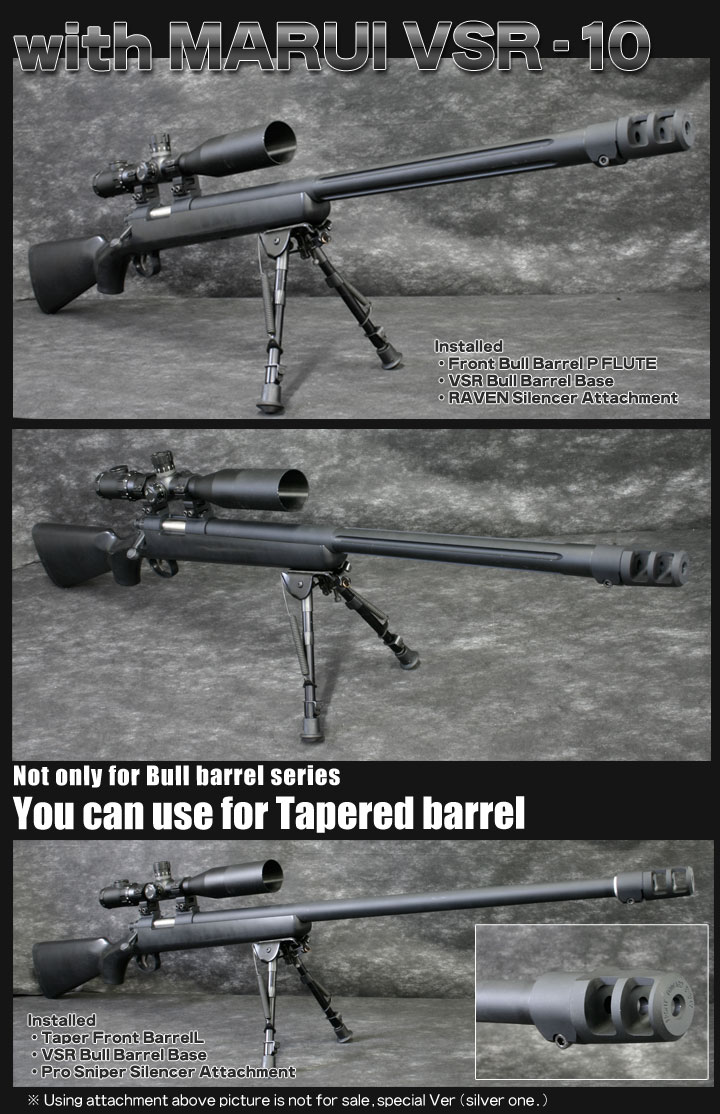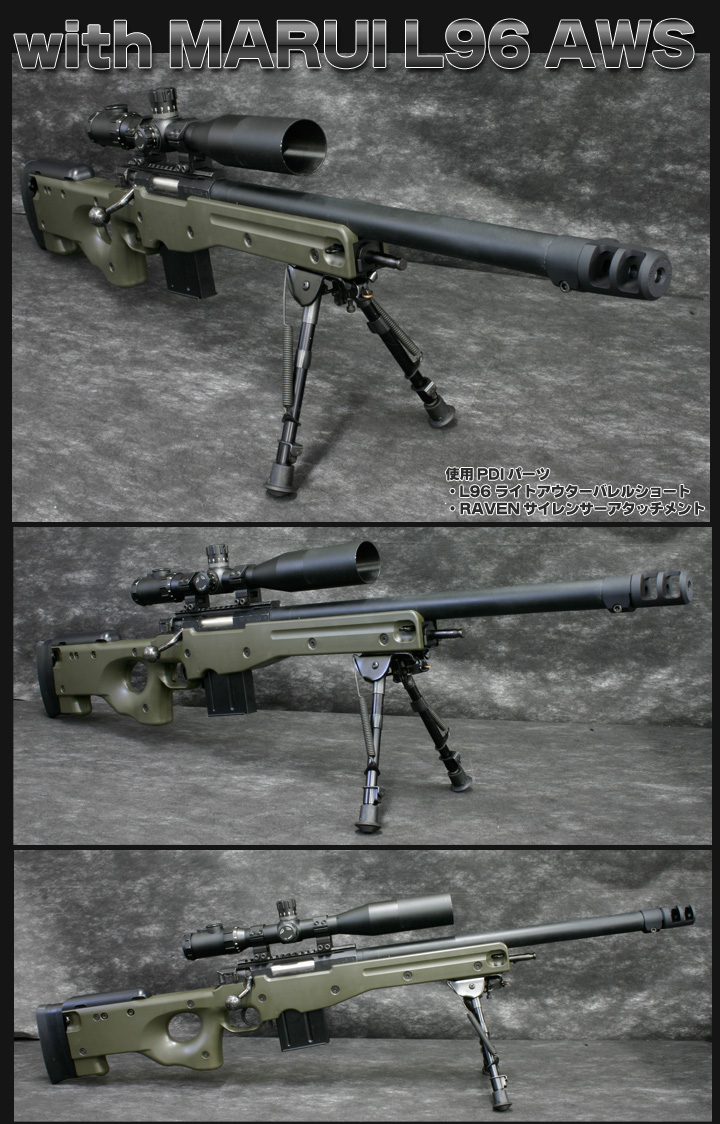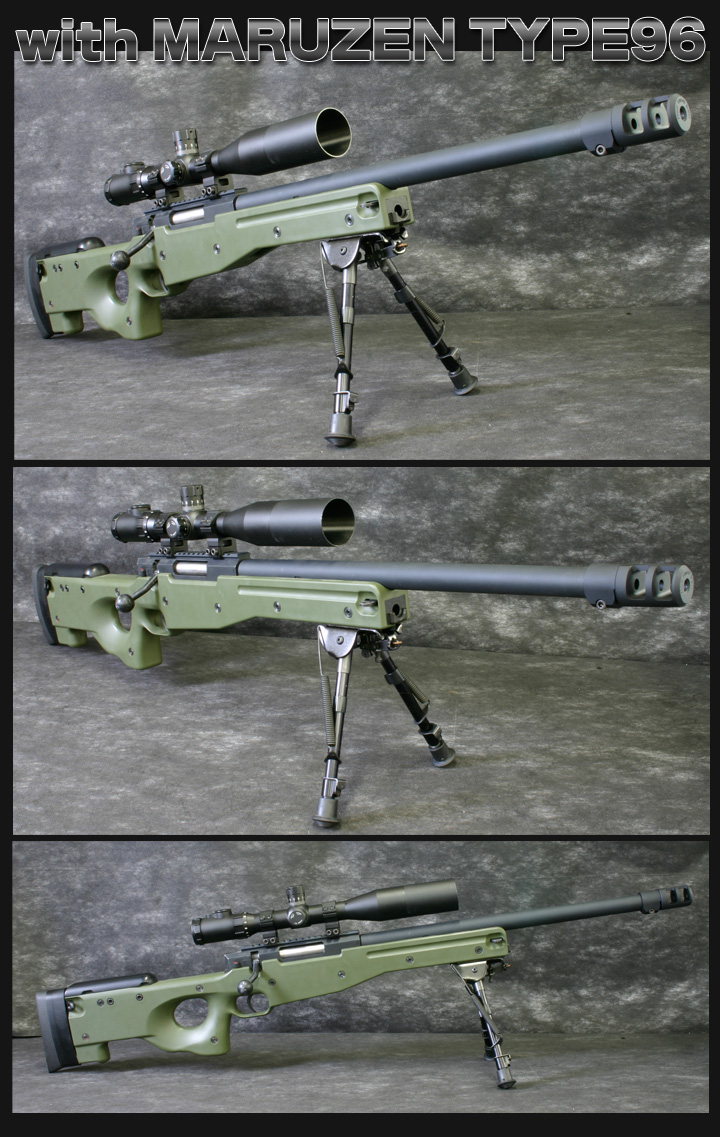 【Notes regarding CA M24!】
It has been confirmed that CA (Classic Army) M24 has M4 screws instead of M3 to attach the receiver and trigger box.
Depending on the lot it may not be possible to install it, so be sure to check your CA M24 before purchasing.

Since Classic Army's products undergo design changes frequently, there is a high possibility that the parts we handle might not compatible.

※We are unable to check the lots of CA M24 or if your rifle is compatible.
※Items purchase cannot be returned as they removed out of the package.

Product
explanation.



Make it as real rifle !


Duralumin all machined,so it's very sharp & toughness.
We desined to fit some rifles not only VSR-10,also TYPE96.


Material

Duralumin

Usable gun

TM VSR-10,L96 AWS & MARUZEN TYPE96,APS-2 & CA M24

About this product.

Need each silencer attachment (14mm CCW)
FTE MUZZLE BRAKE
PRODUCT CODE:639790
Please read the below policy
We deem to get your agreement for the below policy when you place an order.
○We couldn't assure the trouble with your lack of skill.
○It may be required to adjust to fit because our custom parts reduce the clearance of normal parts to lead the best condition.
○Do not use the 3rd party products.Because we design with Normal parts or PDI-products.
 If you ignore our rule & breake up your guns、we couldn't be responsible.
○It is possible to change the spec or design.