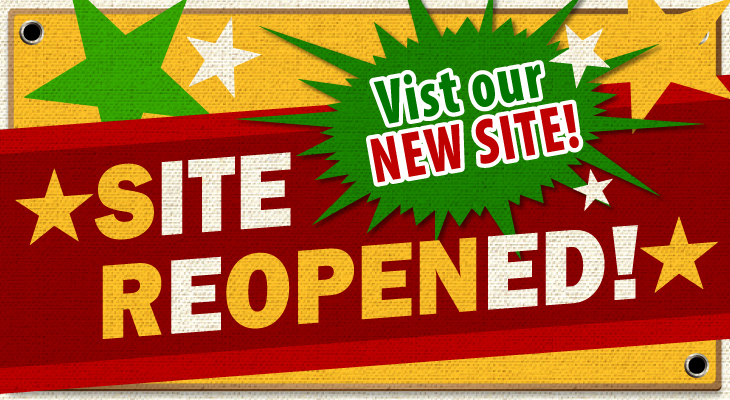 PDI NEW COMPLETE RIFLE / U.S.M.C. Sniper Rifle M40A3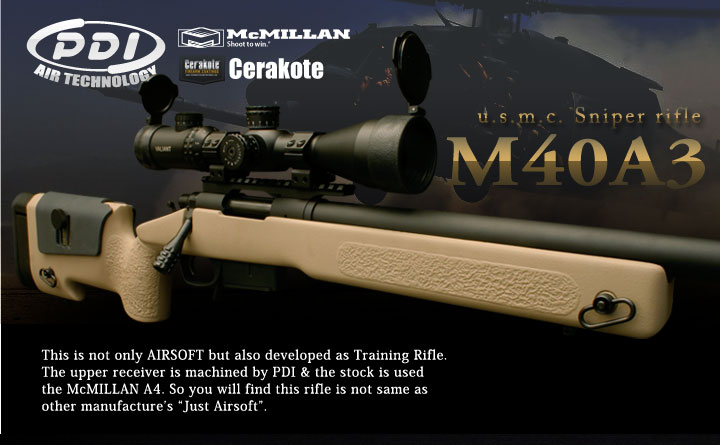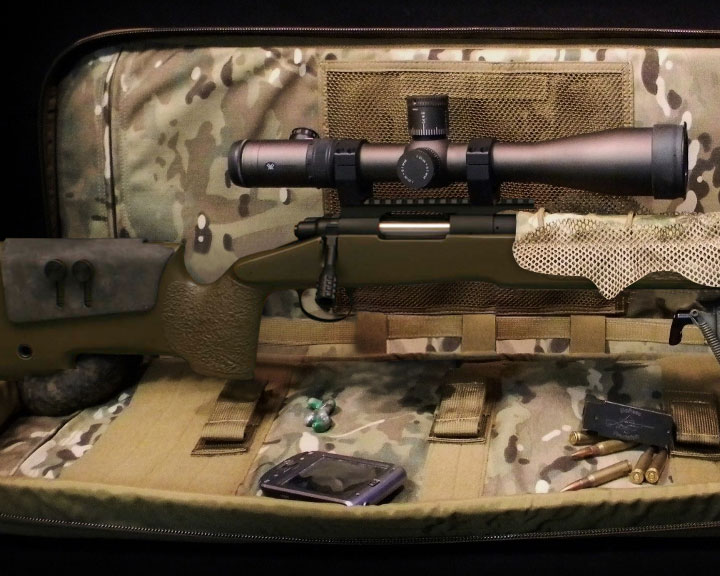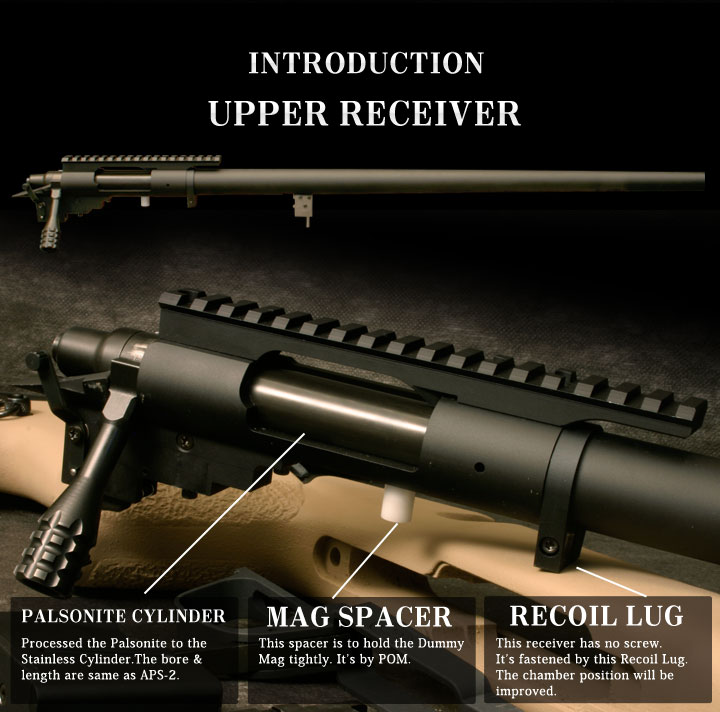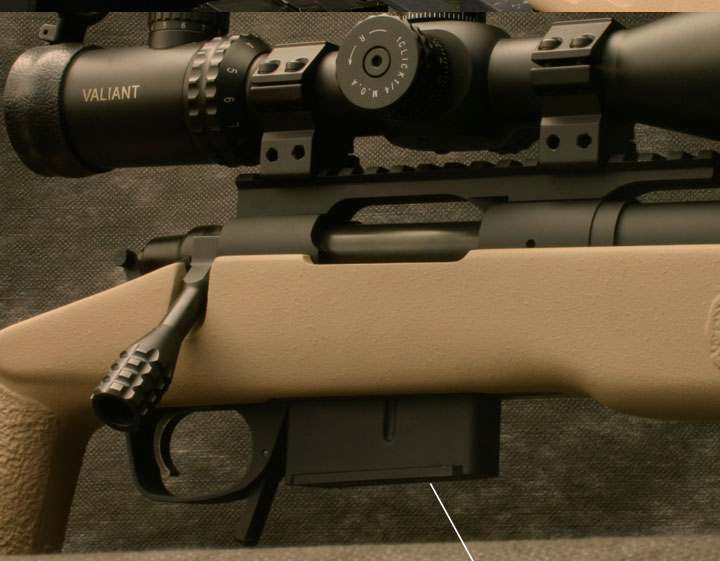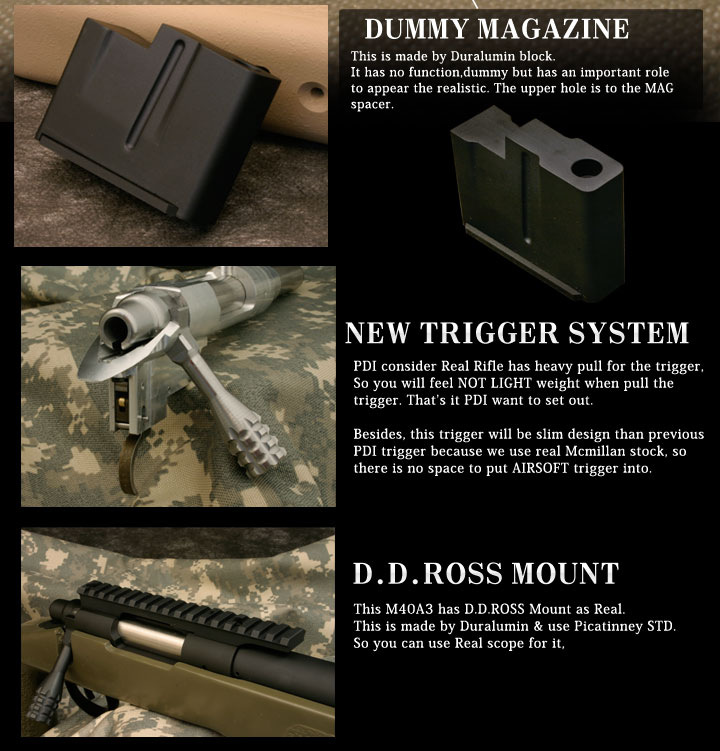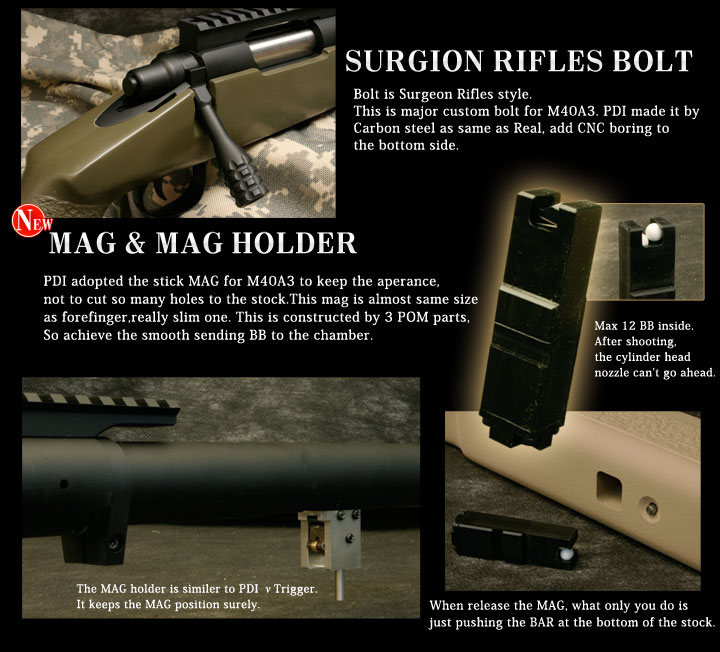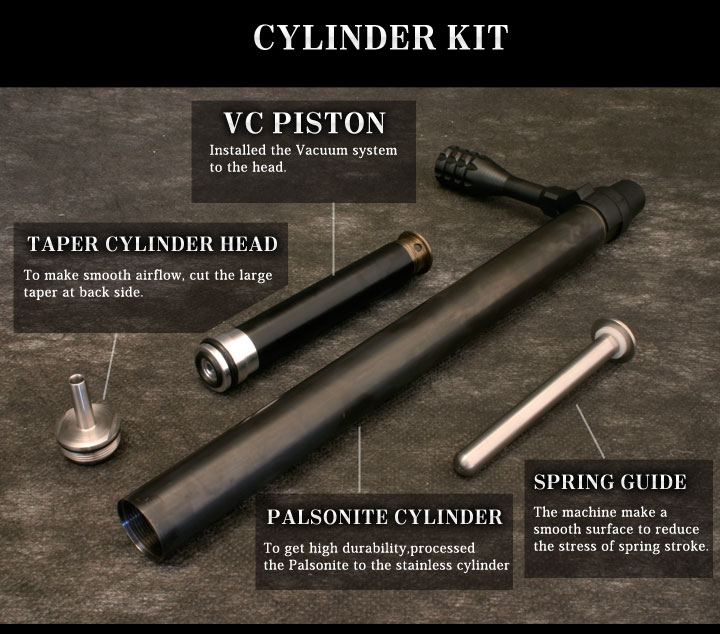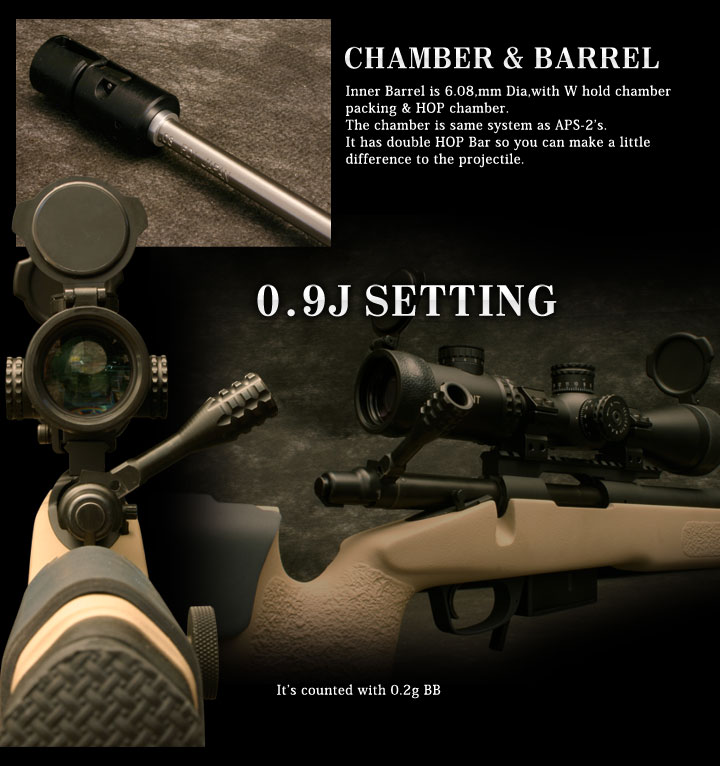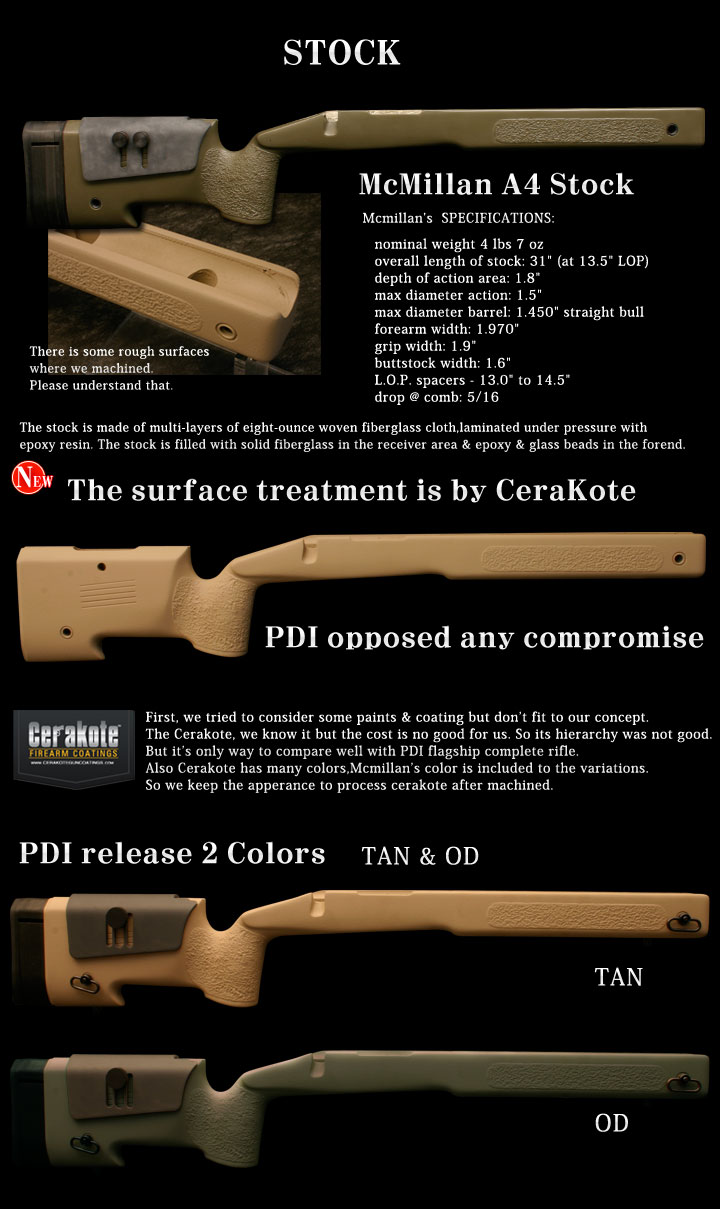 ¤•ià–¾•¶
This is not only AIRSOFT but also developed as Training Rifle. The upper receiver is machined by PDI & the stock is used the McMILLAN A4. So you will find this rifle is not same as other manufacturefs gJust Airsofth.

yMAG & MAG HOLDERz
PDI adopted the stick MAG for M40A3 to keep the aperance, not to cut so many holes to the stock.This mag is almost same size as forefinger,really slim one. This is constructed by 3 POM parts, So achieve the smooth sending BB to the chamber.

yThe surface treatment is by CeraKotez
First, we tried to consider some paints & coating but donft fit to our concept. The Cerakote, we know it but the cost is no good for us. So its hierarchy was not good. But itfs only way to compare well with PDI flagship complete rifle. Also Cerakote has many colors,Mcmillanfs color is included to the variations. So we keep the apperance to process cerakote after machined.

yMcMillan A4 Stockz
The stock is made of multi-layers of eight-ounce woven fiberglass cloth,laminated under pressure with epoxy resin. The stock is filled with solid fiberglass in the receiver area & epoxy & glass beads in the forend.

yPDI release 2 Colorsz
TAN & OD

yNEW TRIGGER SYSTEMz
PDI consider Real Rifle has heavy pull for the trigger, So you will feel NOT LIGHT weight when pull the trigger. Thatfs it PDI want to set out. Besides, this trigger will be slim design than previous PDI trigger because we use real Mcmillan stock, so there is no space to put AIRSOFT trigger into.

yD.D.ROSS MOUNTz
This M40A3 has D.D.ROSS Mount as Real. This is made by Duralumin & use Picatinney STD. So you can use Real scope for it,

ySURGION RIFLES BOLTz
Bolt is Surgeon Rifles style. This is major custom bolt for M40A3. PDI made it by Carbon steel as same as Real, add CNC boring to the bottom side.

The set includes
EM40A3 Upper kit
EMacMillan A4 Stock
EInstructions
EMagazine × 3i¦There is a possibility that you want to change.j
EDammy Magazine
ETrigger guard
EScrews

Please read the notes
¦Shipping is done on or after May 1.
¦Let us put an end as soon as the present stock has run out.
SOLD OUT!!

Please read the below policy
We deem to get your agreement for the below policy when you place an order.
›We couldn't assure the trouble with your lack of skill.
›It may be required to adjust to fit because our custom parts reduce the clearance of normal parts to lead the best condition.
›Do not use the 3rd party products.Because we design with Normal parts or PDI-products.
@If you ignore our rule & breake up your gunsAwe couldnft be responsible.
›It is possible to change the spec or design.