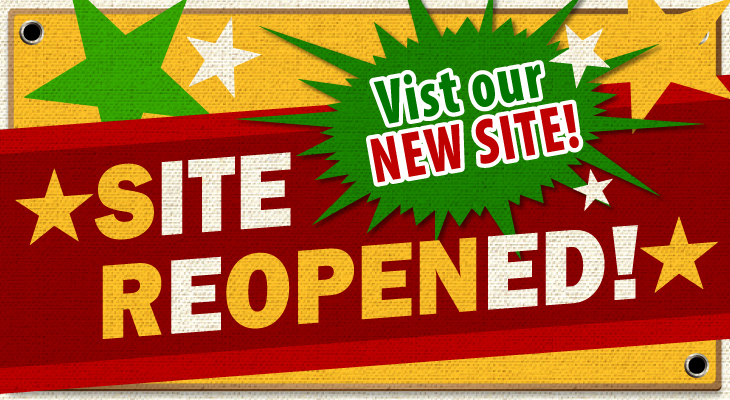 Tokyo Marui VSR-10 / MODULAR STOCK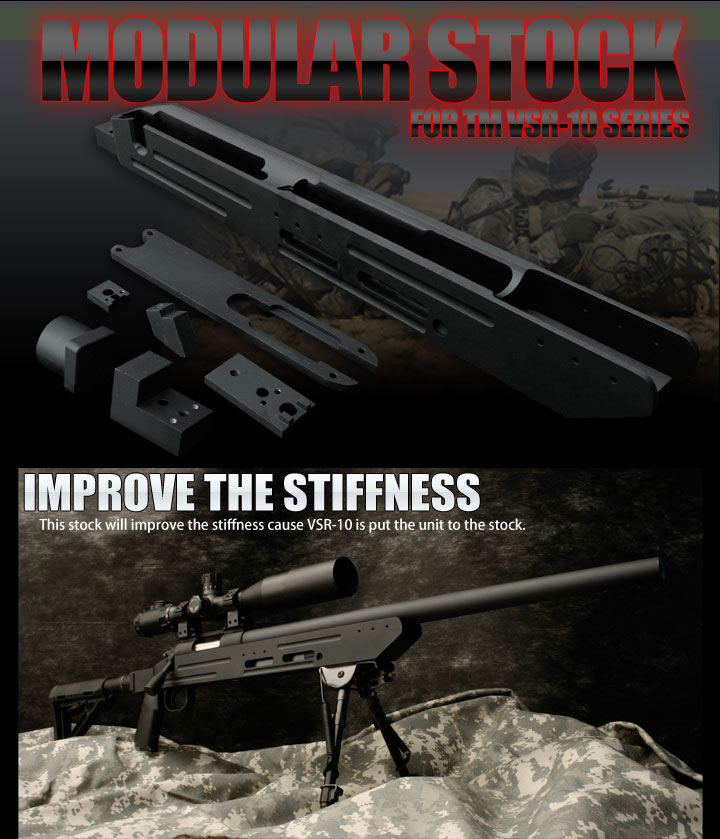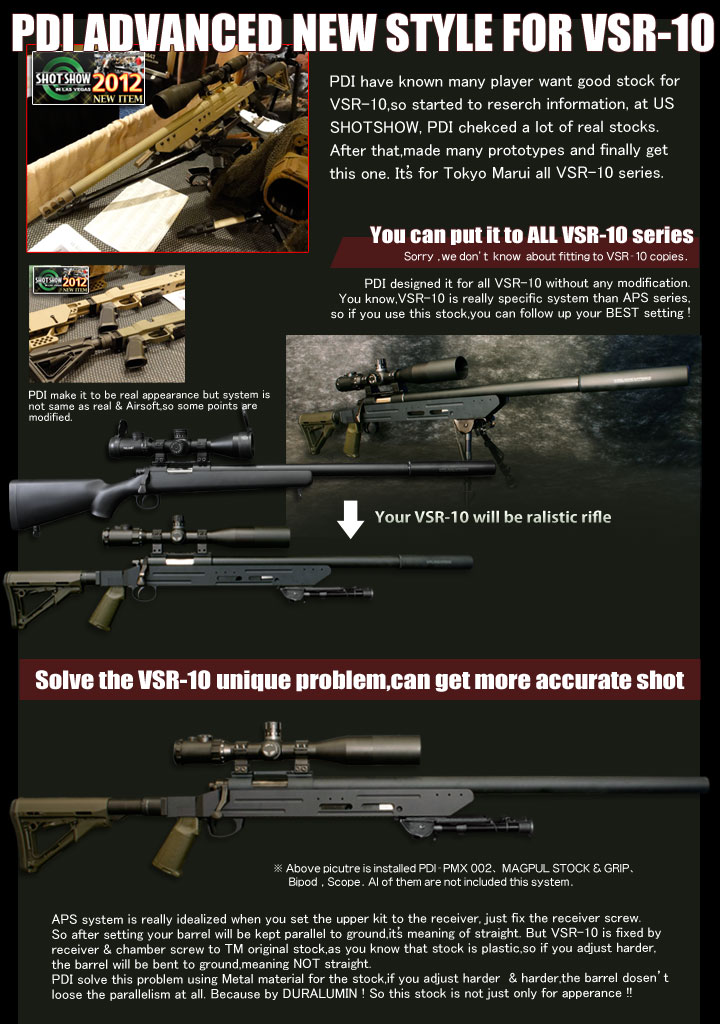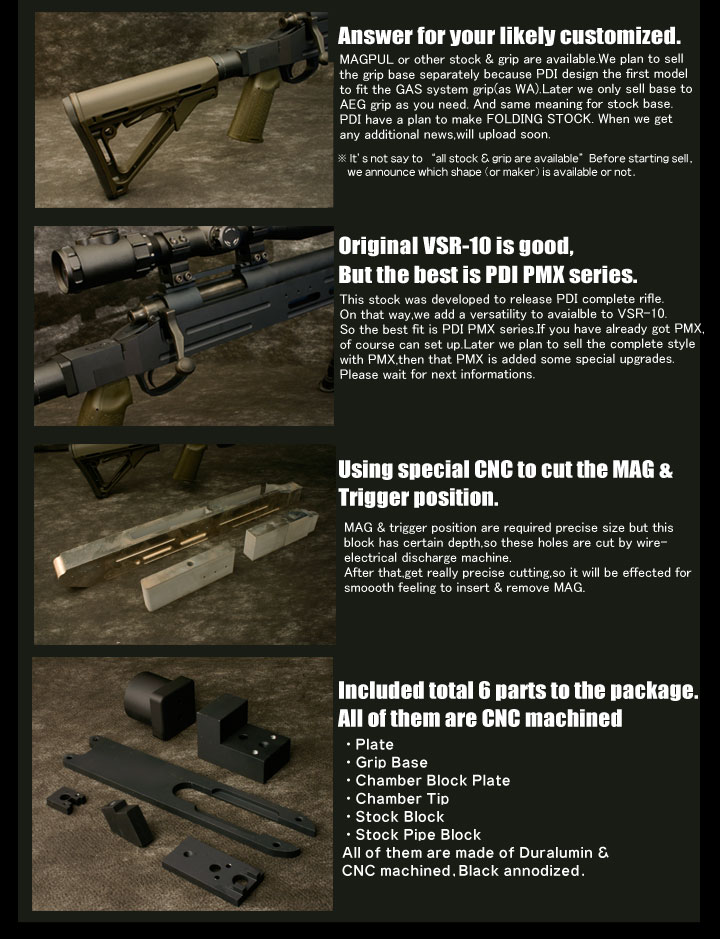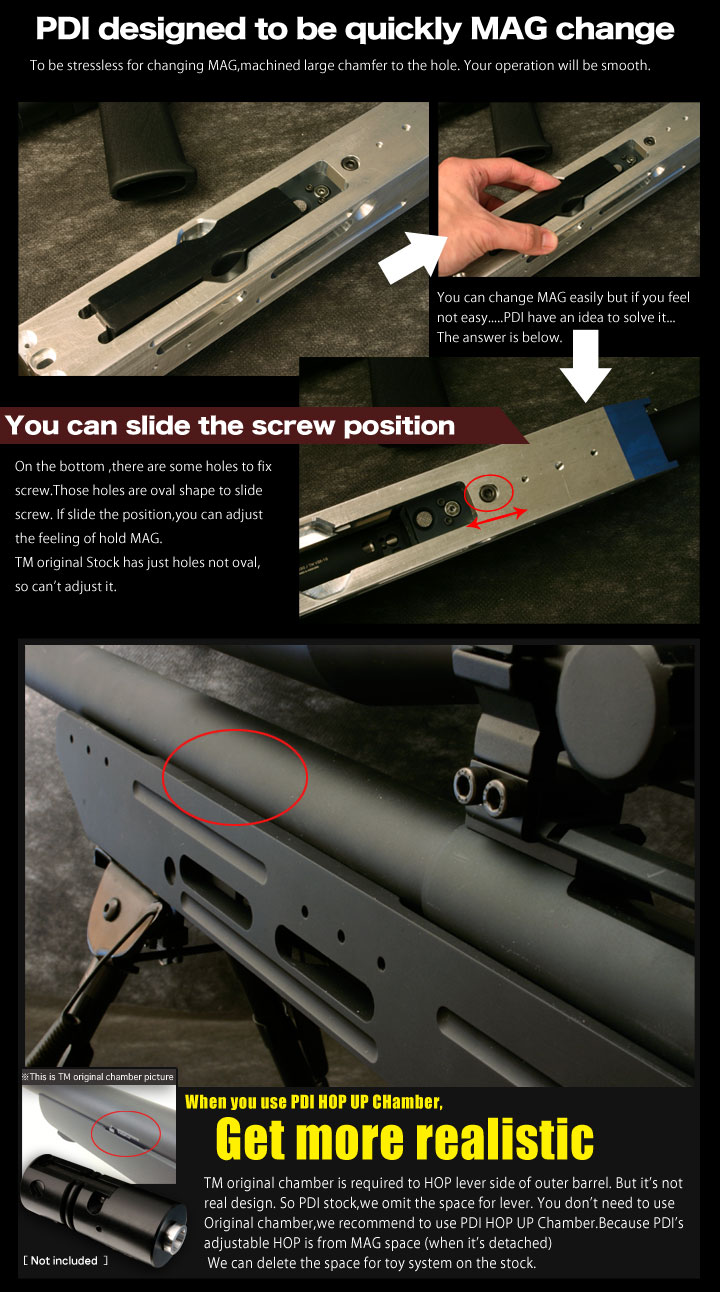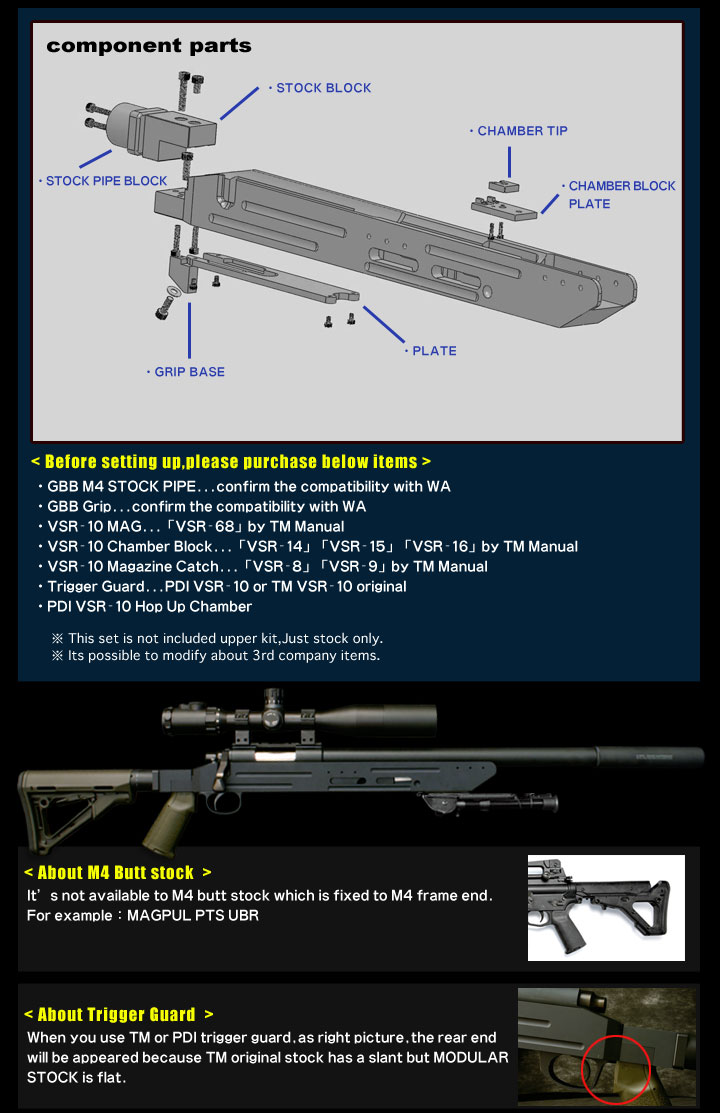 Product
explanation.

PDI take 1 year to develop this srock.


PDI have known many plaer wantgood stock for VSR-10,so started to reserch information, at US SHOTSHOW,PDI chekced a lot of real stocks. After that,made many prototypes and finally get this one.It's for Tokyo Marui all VSR-10 series.!

Selected Duralumin, all CNC machined. Processed mat BLACK anodization.PDI arrange the all hole to "OVAL hole"for fit the screw for adjusting serious tolerance as the position of MAG(cause MAG position is decided up to angle stop the outer barrel when screw to the receiver) The appearance is based on the real firearms.Also you can put MAGPUL grip or stock to your VSR-10.Of course not MAGPUL is OK.Your VSR-10 is no more VSR-10 !

Material

Duralmin

Usable gun

Tokyo Marui VSR-10

About this product.

※ This set is not included upper kit,Just stock only.
※ Its possible to modify about 3rd company items.
Tokyo Marui VSR-10 / MODULAR STOCK
PRODUCT CODE:630155
These are spar screw price (All parts are included the package)

MOD STOCK
Grip Base Screw Set
Capbolt x 2、Washer x 1)
MOD STOCK
Stock Screw Set
(Capbolt x 6)
MOD STOCK
Chamber Screw Set
(Capbolt x 3)
MOD STOCK
Plate Screw Set
(Capbolt x 4)

PRICE:\347

PRICE:\591

PRICE:\387

PRICE:\488
Please read the below policy
We deem to get your agreement for the below policy when you place an order.
○We couldn't assure the trouble with your lack of skill.
○It may be required to adjust to fit because our custom parts reduce the clearance of normal parts to lead the best condition.
○Do not use the 3rd party products.Because we design with Normal parts or PDI-products.
 If you ignore our rule & breake up your guns、we couldn't be responsible.
○It is possible to change the spec or design.