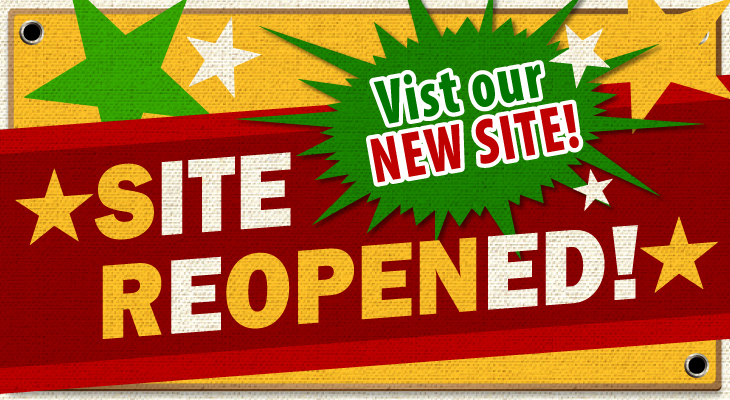 Tokyo Marui VSR-10 / Precision Cylinder SET HD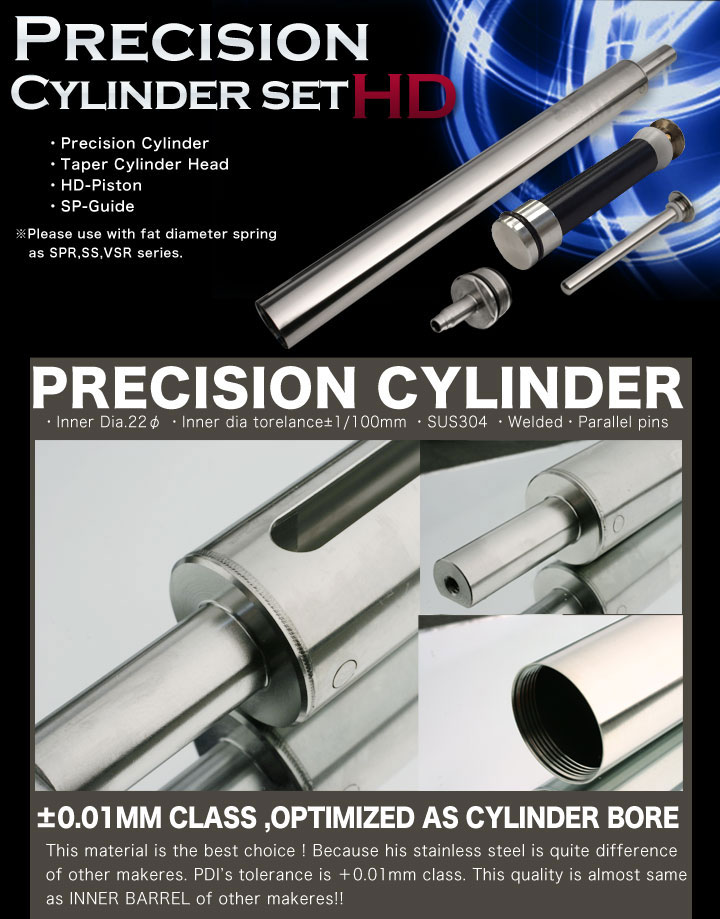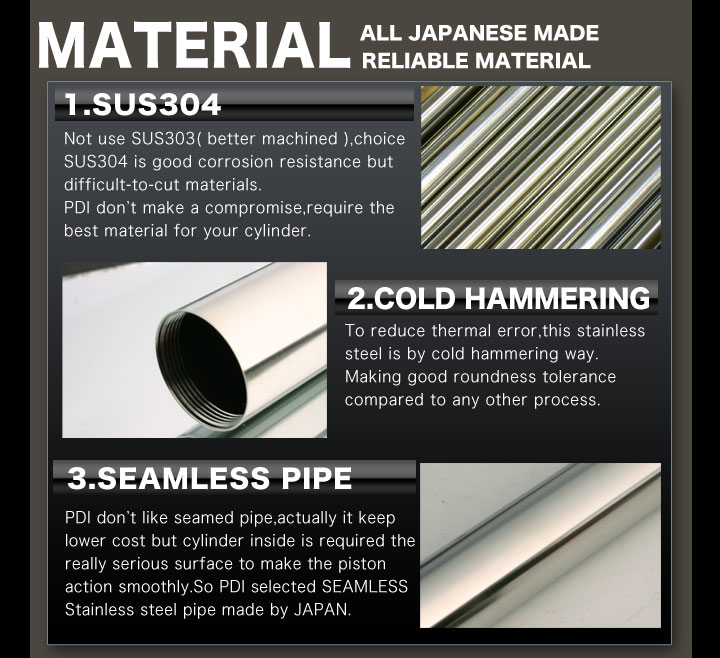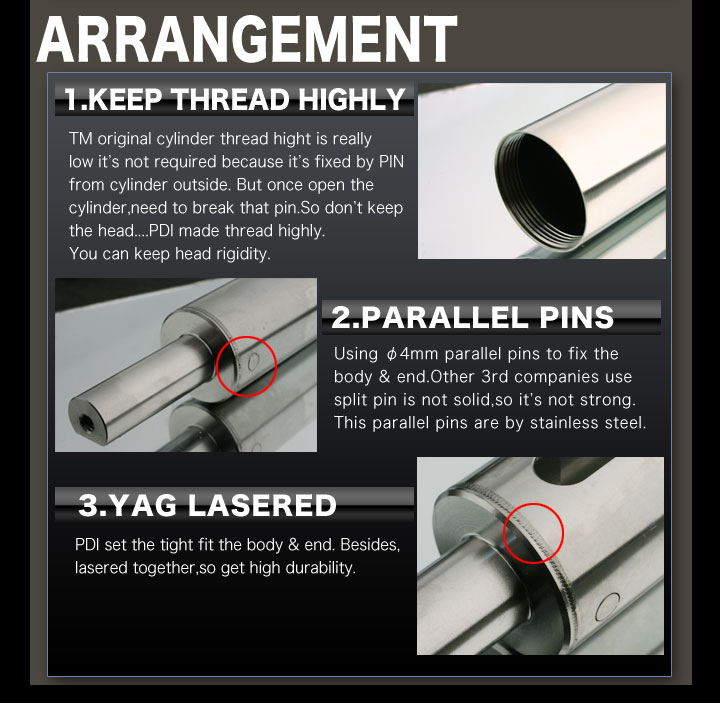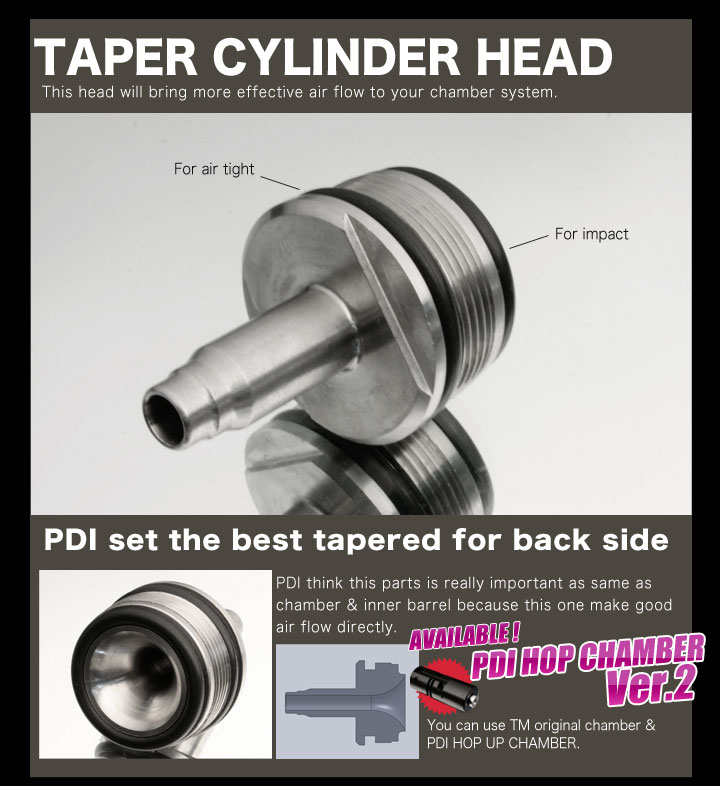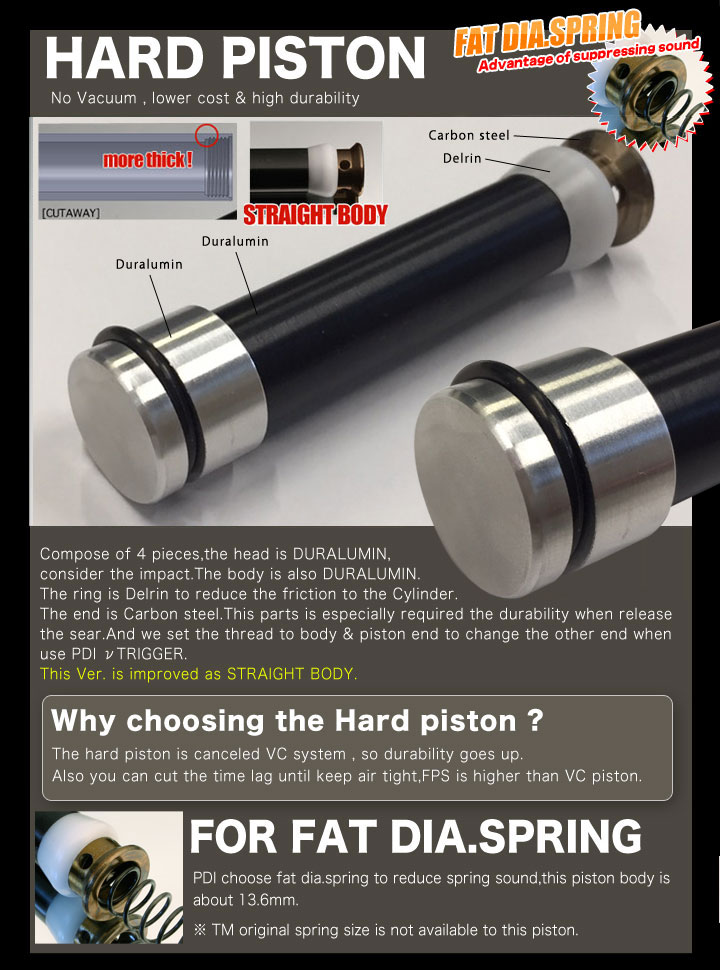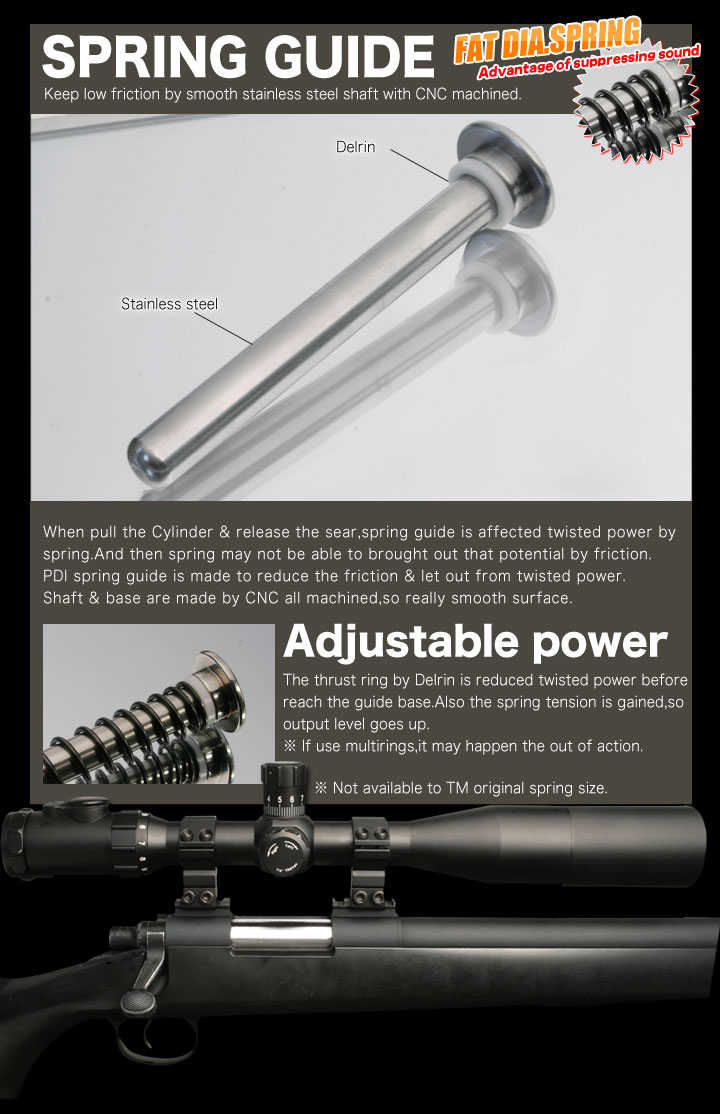 Product
explanation.

High Durability Cylinder is the Precision Cylinder Set HD If you want higher power,we recommend this Cylinder.




Included:
Precision Cylinder
Taper Cylinder Head+
HD-Piston(No.631251)
SP-Guide(No.631428)
※Please use with fat diameter spring as SPR,SS,VSR series.

※If use this piston to extreme power spring as PDI SS,SPR & over 2J setting,it's possible to be shorter life. Because those sprigns gives extreme power over Toy. It's up to your operation & maintenance.

Material

DURARUMIN

Usable gun

Tokyo Marui VSR-10

About this product.

PDI recommend using JP standard CAPBOLT.
M4 x 12mm (S3)
We sell it on other page (http://www.x-fire.org/etop/screw.html)
TM original screw is a little smaller than standard.
So if you loose the screw carefully when detach the cylinder & cylinder cap,it'll use again.But roughly,your screw is no available to PDI cylinder.

※The tolerance described by our company refers to the "straight" part which is not machined. The slotted part is not related to the airtight performance so its tolerance is not design to be as tight as other places.
Tokyo Marui VSR-10 / Precision Cylinder SET HD
PRODUCT CODE:645562
Please read the below policy
We deem to get your agreement for the below policy when you place an order.
○We couldn't assure the trouble with your lack of skill.
○It may be required to adjust to fit because our custom parts reduce the clearance of normal parts to lead the best condition.
○Do not use the 3rd party products.Because we design with Normal parts or PDI-products.
 If you ignore our rule & breake up your guns、we couldn't be responsible.
○It is possible to change the spec or design.