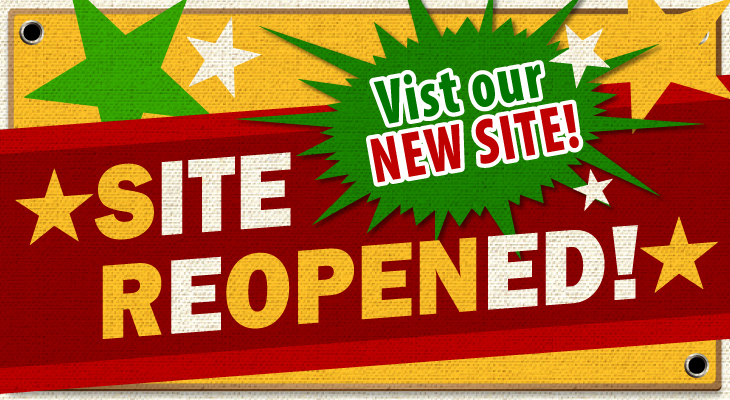 ν-Trigger / MARUZEN TYPE96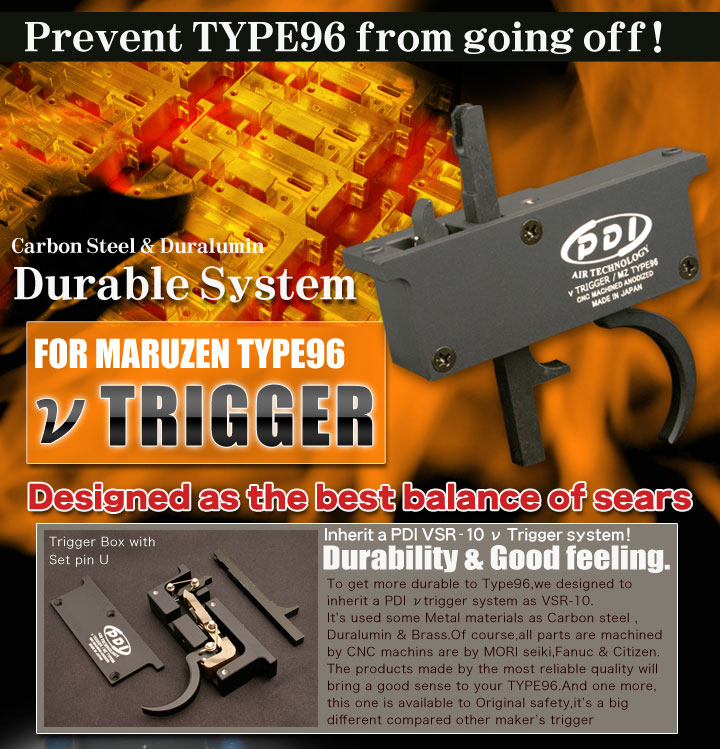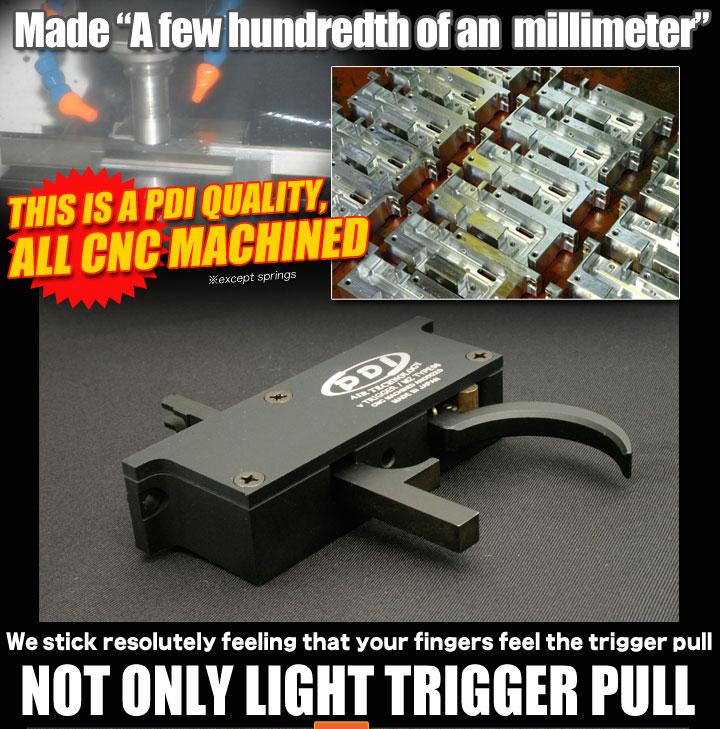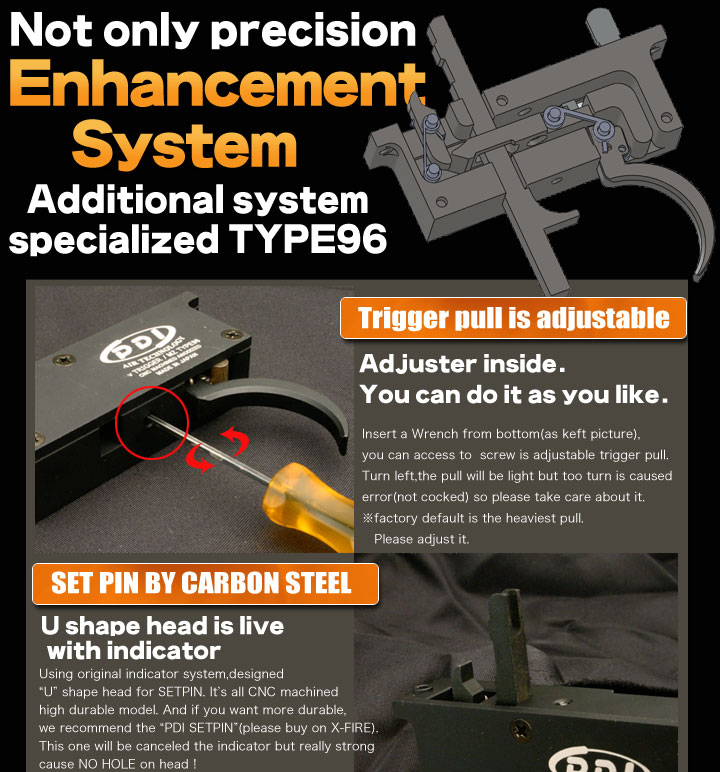 Product
explanation.
The box is made of duralumin,
and setpin, trigger sear, trigger, and piston sear are made of Carbon Steel all machined.
If you plan to make highly powerful TYPE96, please do use this one.
This trigger's components are all metal machined, so get highly durable.
You can change the feeling to more light pun using adjusting screw!


Details

Box Material:Duralumin

Usable gun

MARUZEN TYPE96

About this product.

*It is available to TYPE96 original cylinder.
*Please install an original safety device on this box side.
*It has no handle lock system.

ν-Trigger / MARUZEN TYPE96
PRODUCT CODE:647917
Please read the below policy
We deem to get your agreement for the below policy when you place an order.
○We couldn't assure the trouble with your lack of skill.
○It may be required to adjust to fit because our custom parts reduce the clearance of normal parts to lead the best condition.
○Do not use the 3rd party products.Because we design with Normal parts or PDI-products.
 If you ignore our rule & breake up your guns、we couldn't be responsible.
○It is possible to change the spec or design.