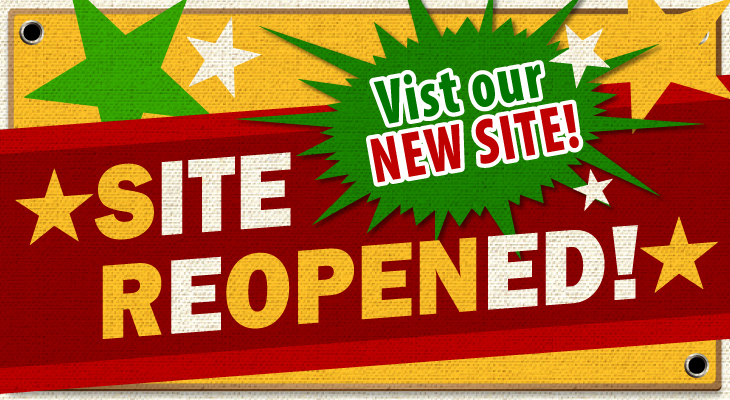 MARUZEN TYPE96 / Duralumin Barrel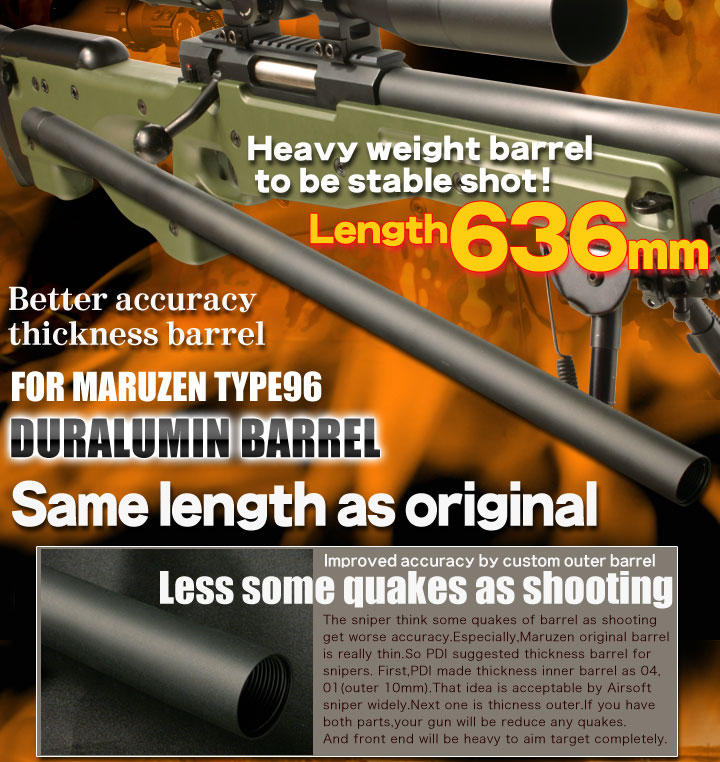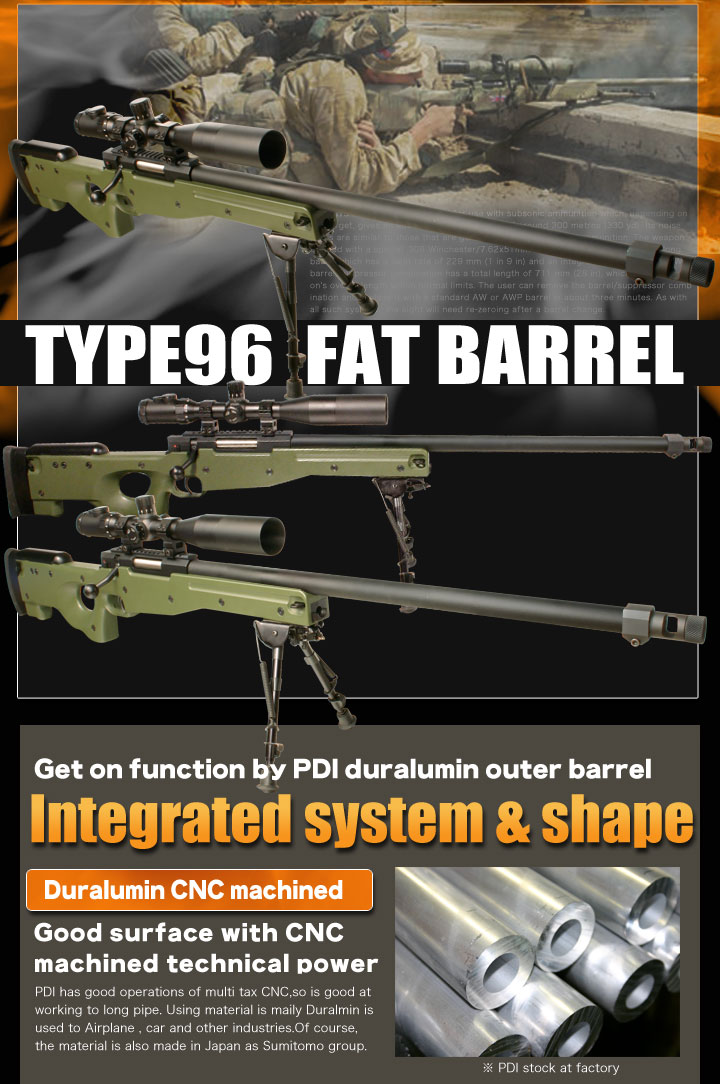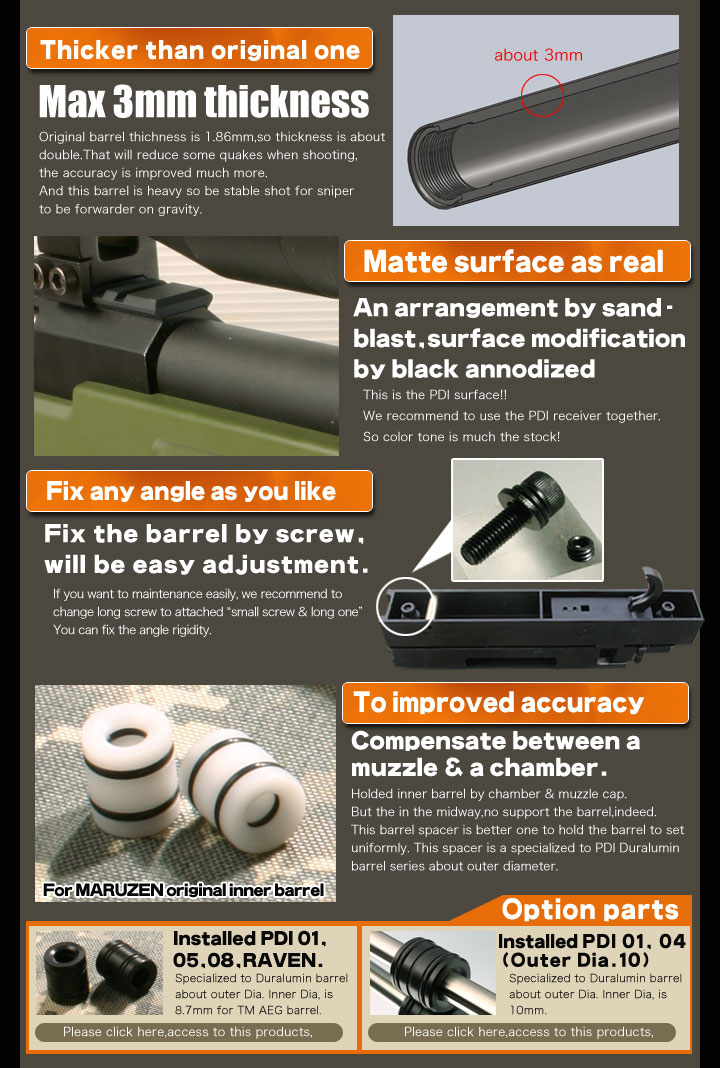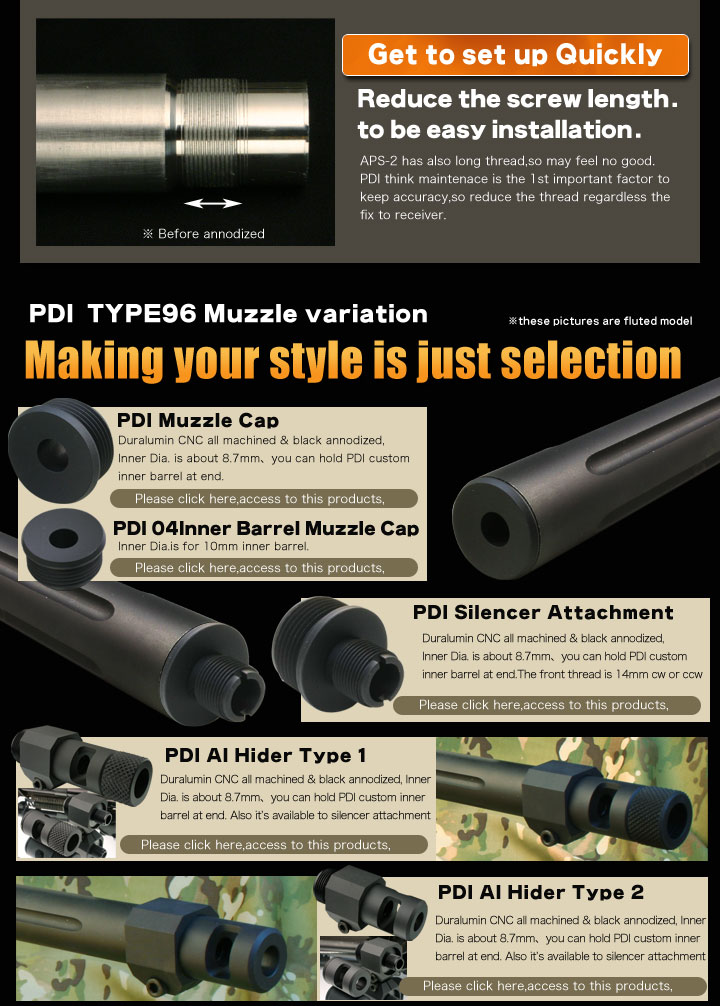 Product
explanation.

Normal size outer barrel.


The wall thickness is more increase than normal.It's very expencive as if looks like a real L96.
This have no muzzle cap.Please use normal one,or PDI muzzle cap.
Attached 2type screw,can fix the barrel to the receiver like a VSR-10 outer barrel.
All machined / Made of Duralmin / Black almite(it's matte)
Inner barrel size is 495mm(normal size).We recommend PDI Inner barrel 495.


Material

Duralumin

Usable gun

MARUZEN TYPE96

About this product.

Please ue original screw for PDI receiver. The screw come with barrel is available to Maruzen Original receiver.
Duralumin Barrel
PRODUCT CODE:640017
Please read the below policy
We deem to get your agreement for the below policy when you place an order.
○We couldn't assure the trouble with your lack of skill.
○It may be required to adjust to fit because our custom parts reduce the clearance of normal parts to lead the best condition.
○Do not use the 3rd party products.Because we design with Normal parts or PDI-products.
 If you ignore our rule & breake up your guns、we couldn't be responsible.
○It is possible to change the spec or design.