Tokyo Marui M40A5 / THERMAL VISION MOUNT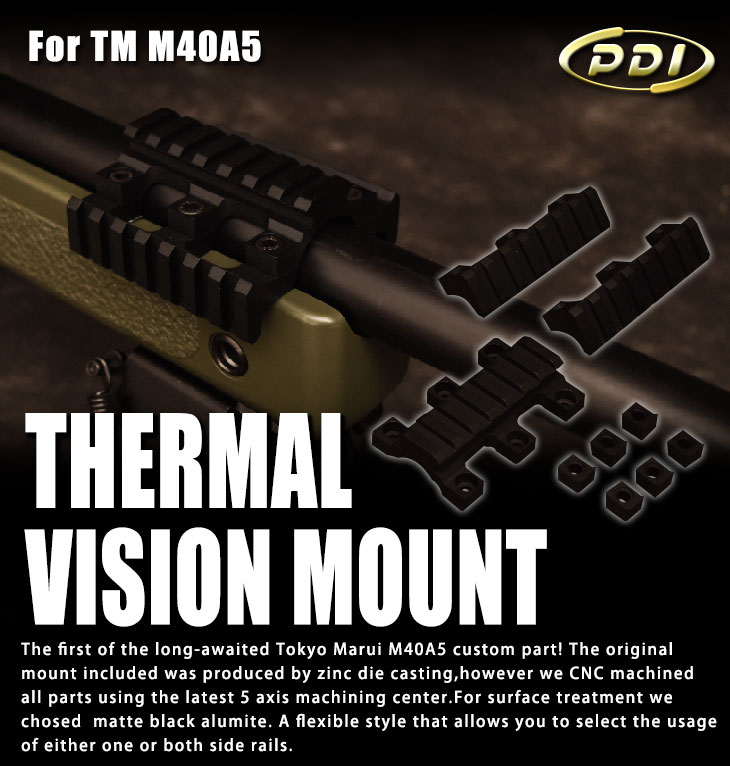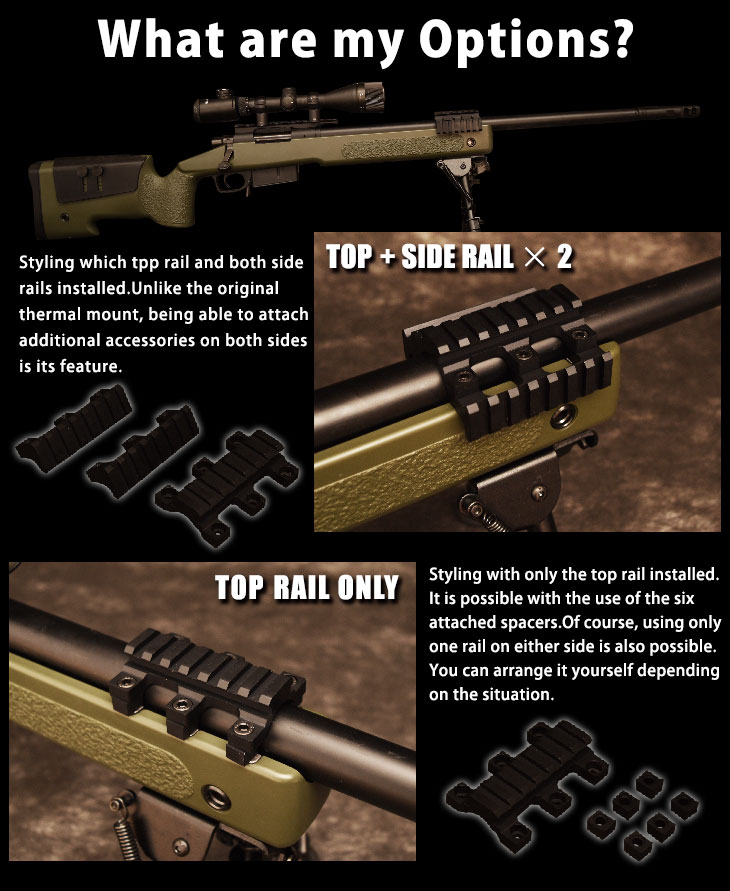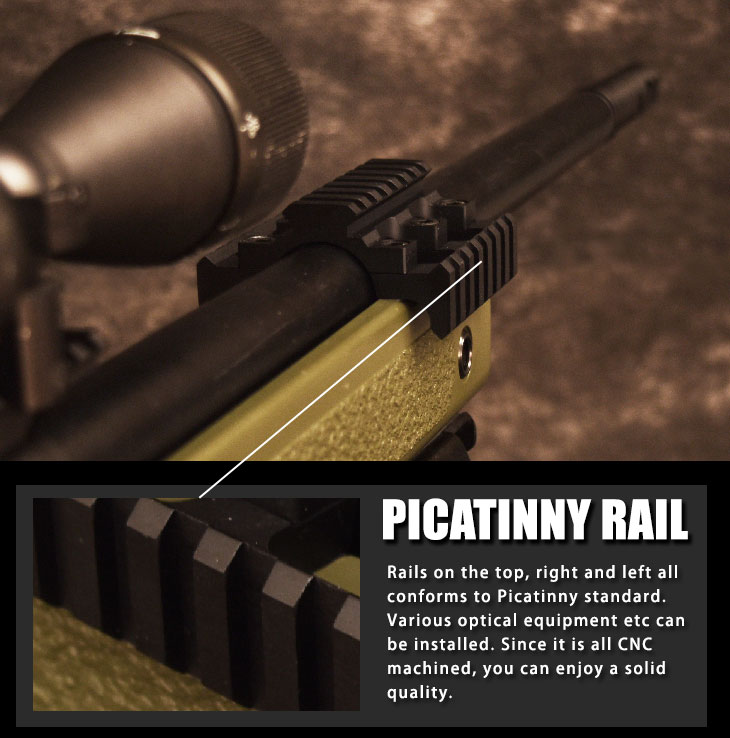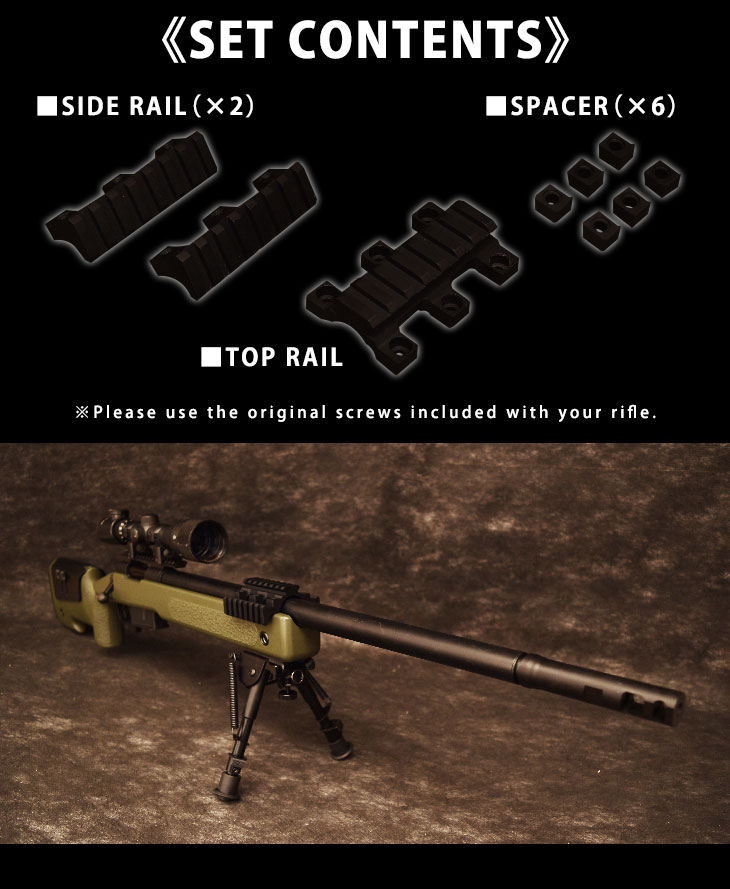 Product
explanation.

The first of the long-awaited Tokyo Marui M40A5 custom part!


The original mount included was produced by zinc die casting,however we CNC machined all parts using the latest 5 axis machining center.For surface treatment we chosed matte black alumite. A flexible style that allows you to select the usage of either one or both side rails.

Material

Duralumin

Usable gun

Tokyo Marui M40A5

Set Contents

TOP RAIL(*1),SIDE RAIL(*2),SPACER(*6)

About this product.

※Please use the original screws included with your rifle.
Tokyo Marui M40A5 / THERMAL VISION MOUNT
SALE ¥15,426
PRODUCT CODE:722812
Please read the below policy
We deem to get your agreement for the below policy when you place an order.
○We couldn't assure the trouble with your lack of skill.
○It may be required to adjust to fit because our custom parts reduce the clearance of normal parts to lead the best condition.
○Do not use the 3rd party products.Because we design with Normal parts or PDI-products.
 If you ignore our rule & breake up your guns、we couldn't be responsible.
○It is possible to change the spec or design.