WE G39 series / COCKING HANDLE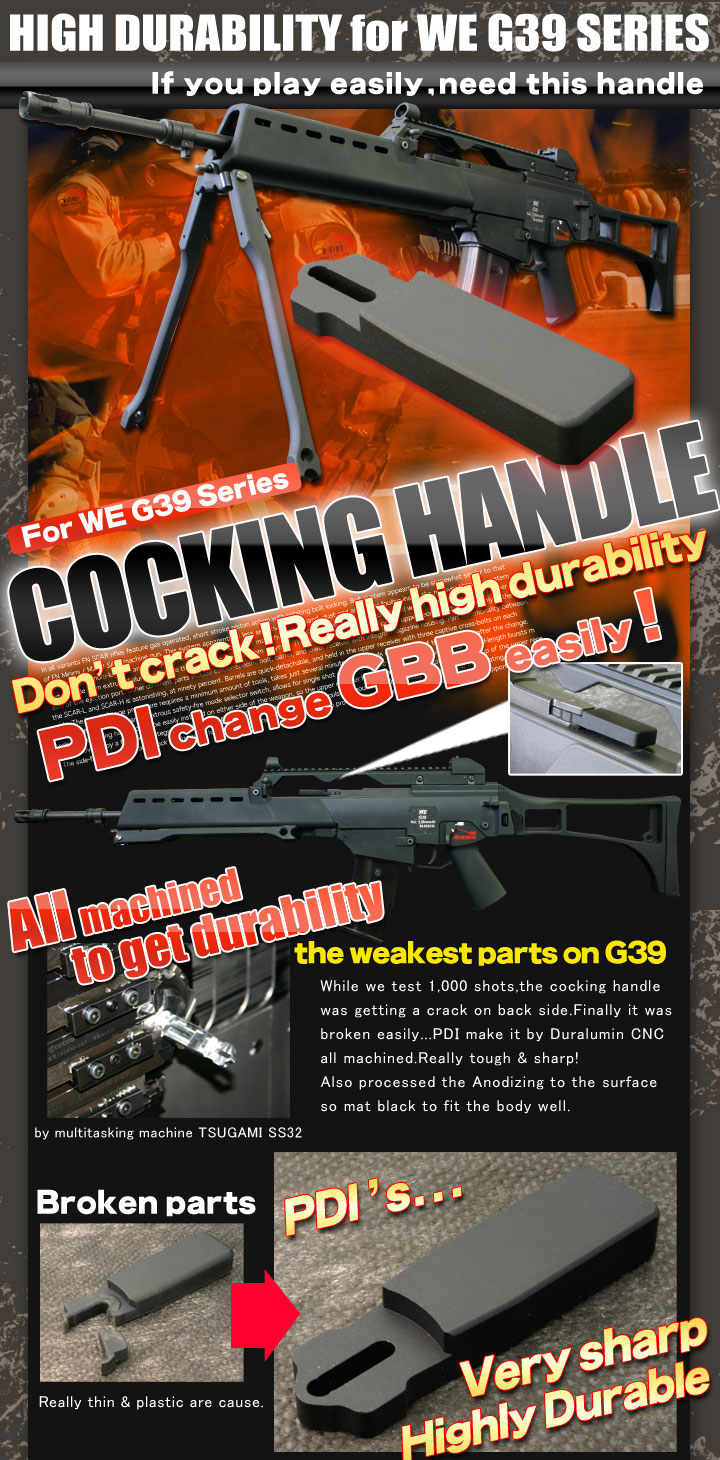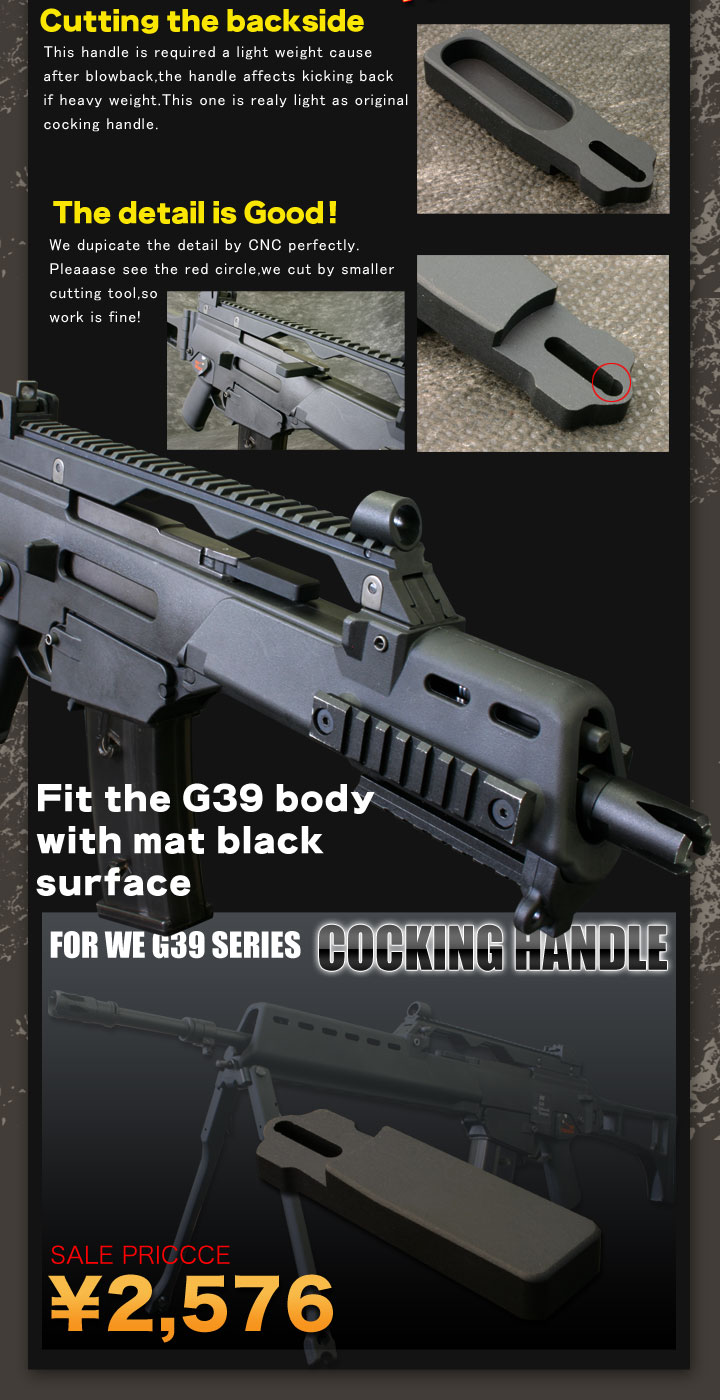 Product
explanation.



High Durability cocking handle!


Duralumin all machined,so it's very sharp & toughness.
If you want to shoot much more,try this one.

Material

Duralumin

Usable gun

WE G39 series

About this product.

When you install this one,you may need to adjust a little to fit.
COCKING HANDLE
SALE ¥2,576
PRODUCT CODE:639684
Please read the below policy
We deem to get your agreement for the below policy when you place an order.
○We couldn't assure the trouble with your lack of skill.
○It may be required to adjust to fit because our custom parts reduce the clearance of normal parts to lead the best condition.
○Do not use the 3rd party products.Because we design with Normal parts or PDI-products.
 If you ignore our rule & breake up your guns、we couldn't be responsible.
○It is possible to change the spec or design.