For TM L96 AWS.
Made of Duralumin ,CNC all machined, sand blast surface processing, and black alumite.
Please use PDI bull barrel cap as muzzle cap.
Please use PDI G-SPEC barrel spacer.

The outer barrel length is 468mmAabput 168mm shorter than original barrel.
¦Inner barrrel size is 380mm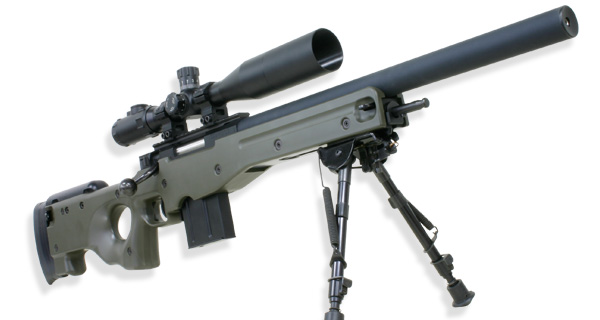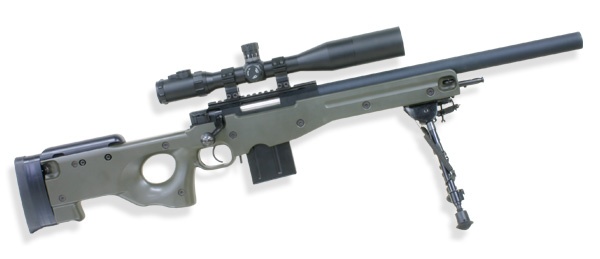 CNC all machined in one operation
It is manufactured with high dimensional accuracy by using MORISEIKI NL2000SY.
Especially, mill processing of lower surface is one operation by taking advantage of CNC .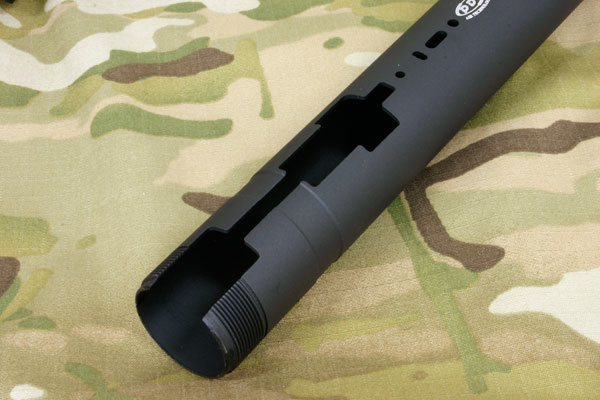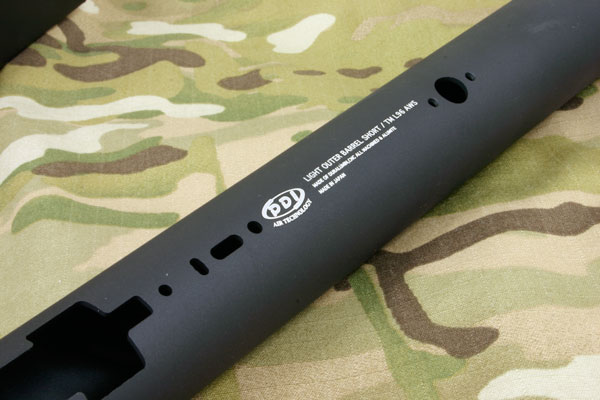 With the bull barrel cap, the image is changed.

Please read thoroughly before buying this product

1.The base of light outer barrel has screw, so need to direct chamber hole at downward.
We make it with safety design ,actually result of fitting test,we've never got any trouble for installing.
But some cases, it might be necessary to expand some holes of outer barrel and adjusting interference by stock for tolerance of TM original products.
(You will be able to process easily by files.)

2.There might be one that doesn't enter easily, because of cutting part for chamber.
In that case, please do not turn with force and adjust it.
*If you turn with force, receiver will break.