For TM L96.
Made of Duralumin ,CNC all machined, sand blast surface processing, and black alumite.
PDI L96 bull barrel base + PDI VSR front bull barrel P = the same size as PDI L96 light outer barrel.
PDI L96 bull barrel base is necessary to use PDI front bull barrel series.
We will feature the comparison of the length of the combined things.
At this time we recommend front bull barrel P.
If you use it, it becomes almost the same length as the PDI light outer barrel, and you will be able to hold original inner barrel by bull barrel cap.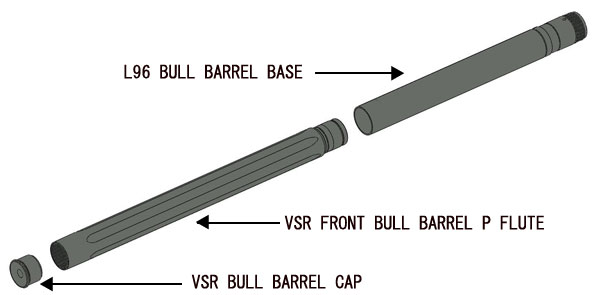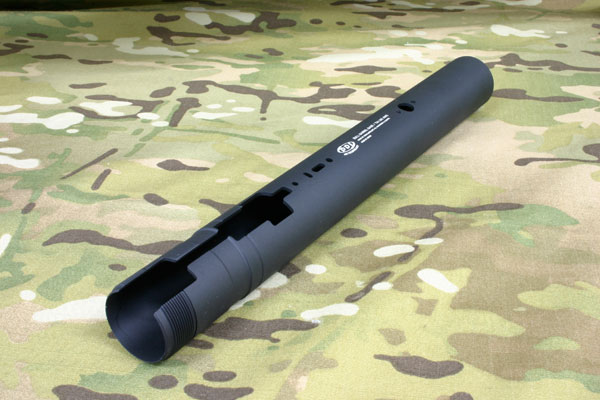 The processing of make a hole on the undersurface of the body is one operation by MORISEIKI NL2000 YS.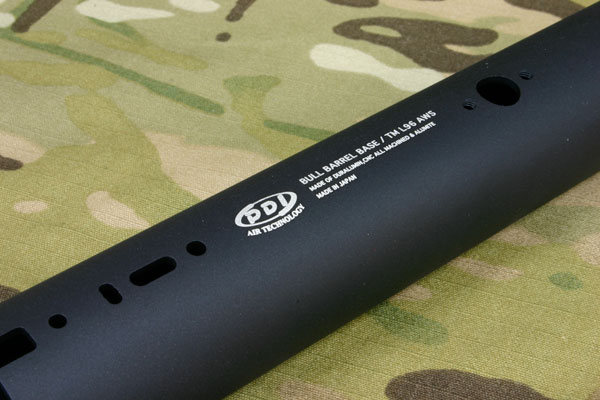 The laser stamp is given by KEYENCE 3 AXIS YVO4.


It was shortened so that bull barrel cap can fix original inner barrel.
With front bull barrel flute P, you will get the fluted barrel!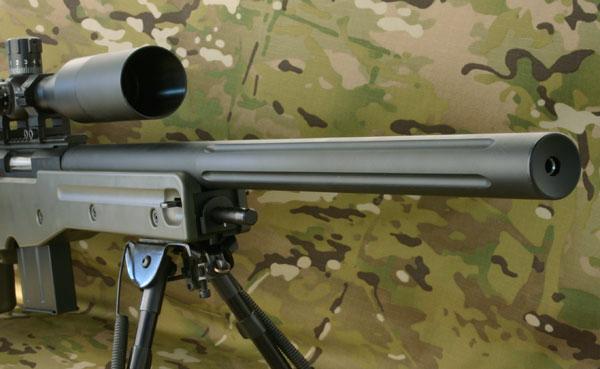 With VSR front bull barrel P flute, VSR bull barrel cap, front barrel series barrel spacer.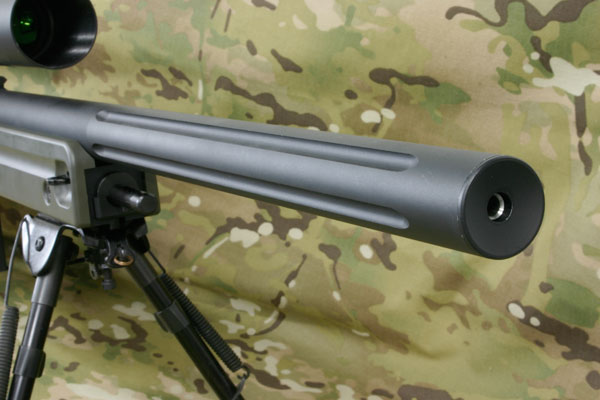 With PDI L96 08 inner barrel.