This is X-FIRE report.
The main subject is brand new one of Tokyo Marui.
They released a part of information,it was GUN SOUND SYSTEM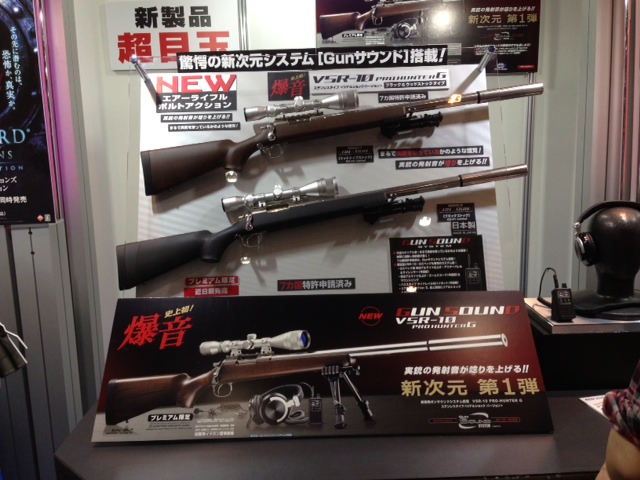 uGUN SOUND VSR-10 prohunter Gv
I asked to Marui's team so many things.
They veiled for system,so now can7t understand how to sound.
But I know this 2 points.
1. Not real sound(it's meaning pysical sound)
2. Need earphone or headphone cause the sound requires to transmit.
They say this items may not be good for war game,so if you like shooting for target or something,can feel realistic.
The problem is the price.Almost 50,000 Yen (500 EUR or 500 USD)
I guess this system is not easy to put old model.
Because if it's easy,Marui put M4 or other AEG. But can't do ,so pick up VSR-10.
VSR-10 has simple system,so can be fit to SOUND module.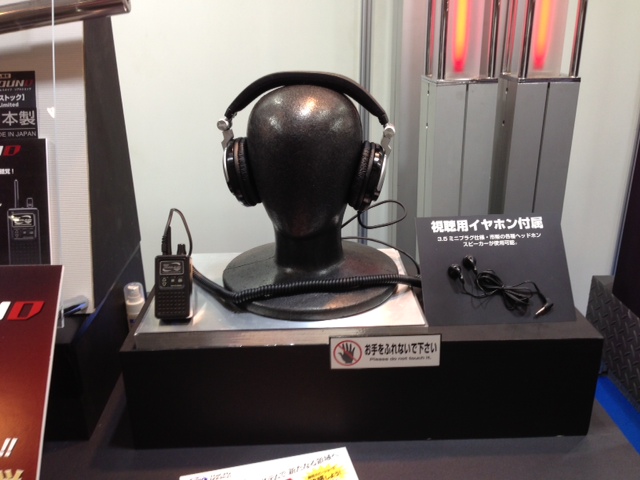 VSR-10 is improved.
You know Pro hunter model? It has mount ring & scope,this G-SPEC has them.
Also come with Bipod.
And inner system,this G-SPEC has Real shock version piston.
You can feel RECOIL SHOCK to shoulder & can hear SOUND to ears.
They also said this is the 1st trial,so next will be M4 or assult rifles.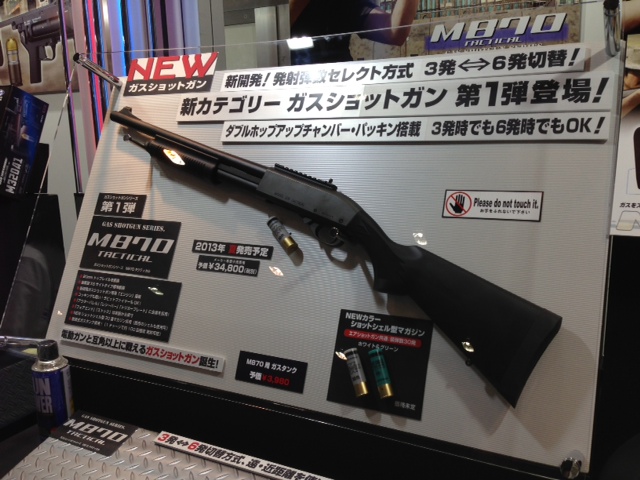 2nd item is M870.
This is GAS ver. so you can free from heavy operation by spring cocking.
So you can do Rapid Firing as Movies.
The apearance is really good cause it's based on real one.
Outer barrel,receiver,trigger plate are metal,come with XS type sights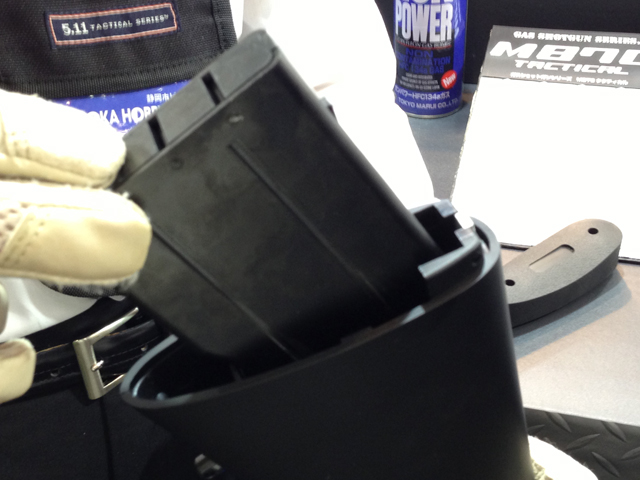 GAS tank is inside STOCK.Very quick operation.
Max 100 times you can shot per 1 Mag.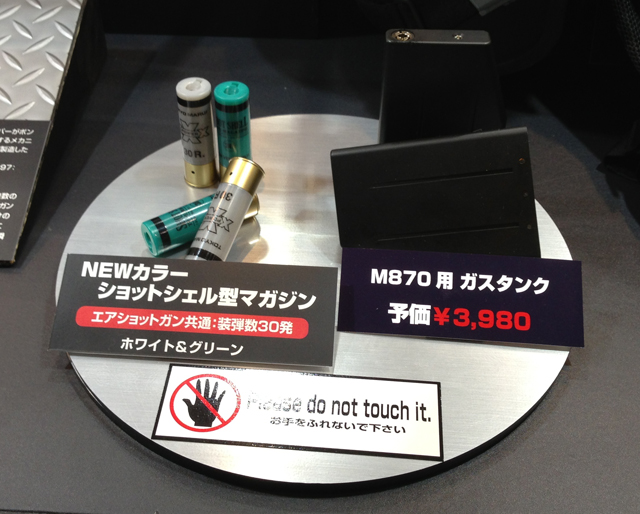 You can cange 3 BBs or 6 BBs anytime.
The old read shell you know , it's available to this,above shell is new one for M870
34,800 Yen (350 EUR & 350 USD)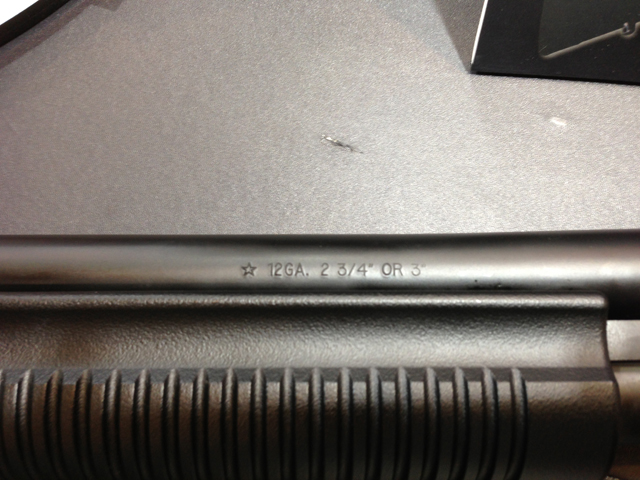 The stamp is so good!!


One more brand new is uM320A1v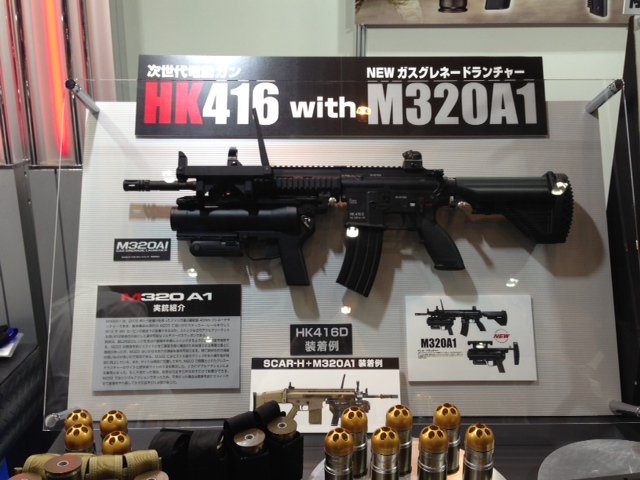 M320A1 is the latest 40mm grenade launcher by US.
It has Picatiny rail so can put to M4 or others when detach the stock.

This Grenade has 18 BB (6 holes x 3BB )
The distance will be 20`30m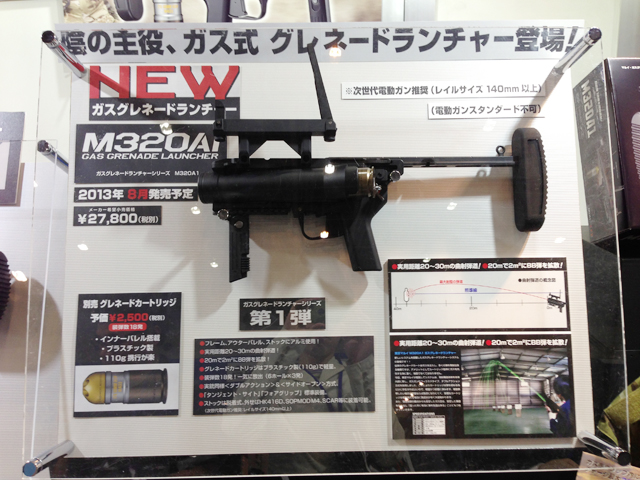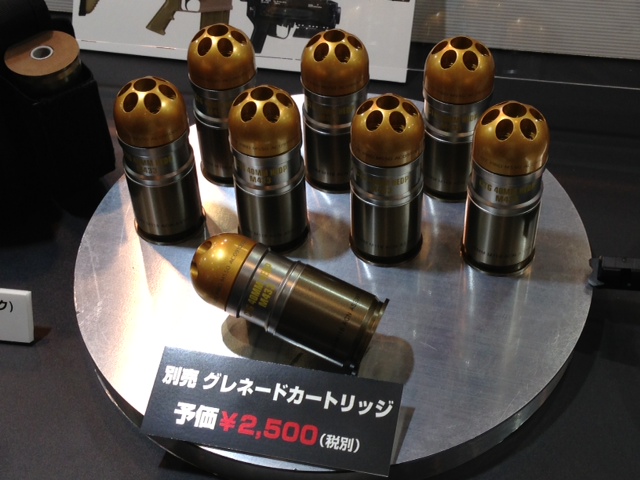 The traditional Grenade needs GAS inside so needs durability & be heavy.
This new Grenade has no air or GAS inside,just holds BB. The system is moved to M320.
So be light weight & keep lower cost to buy a lot.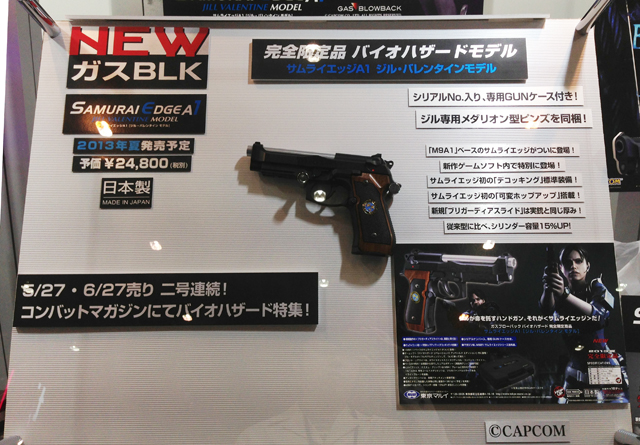 The last one is SAMURAI EDGE.
This is also improved a lot.
You know when released SAMURAI EDGS,Marui has M92F only,not M9A1.
So you are right,this model is based on M9A1,not M92F.
It has HOP up unit.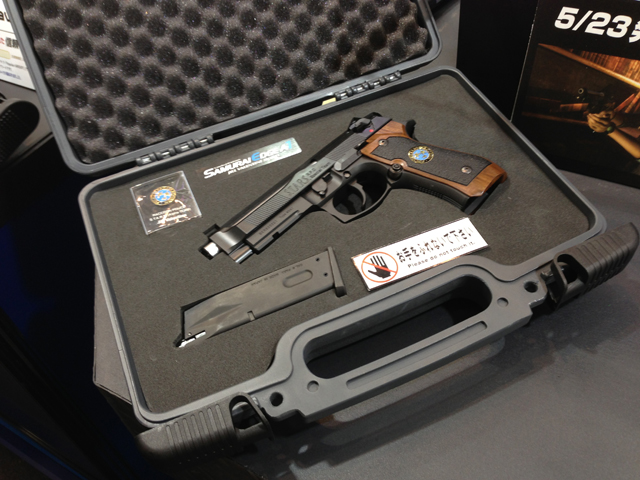 These items are all released in this summer.