For TM M4 series.
It is a rare muzzle that is made of duralumin, and made by all CNC machined.
This product is based on medieval type muzzle brake that is once made by US TROY industry.
It has characteristic gas port, and it has different number of spike from PDI's TROY type hider.
It is made by MORISEIKI NL2000SY 500 in one operation, and sandblasted, and the black anode processing is given.
*The image looks bluish because of the situation of taking a picture.
This product is different from "TROY medieval type muzzle brake".
It has front spikes which are much and smaller than TROY medieval type muzzle brake,
It has three different points from other "TROY Medieval type muzzle brake".
1.It has a screw to fix the angle.
2 All CNC-machined, and made of duralumin.(Many of other companies are making it from iron.)
3.This product is \3,220 though the average price is \5,000!
The color of the muzzle made of iron does not match to duralumin outer barrel, and TM original outer barrel.
But this product matches to the color of the anodic treatment.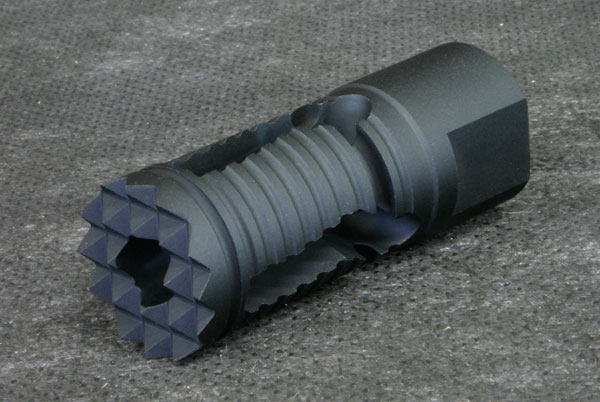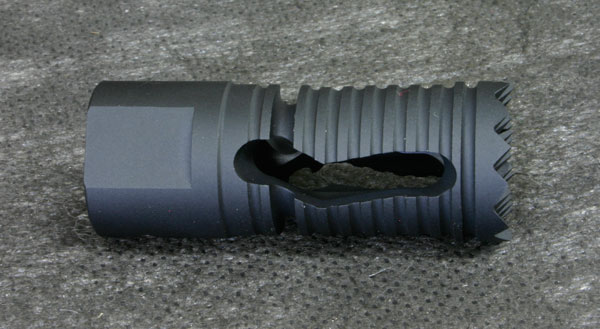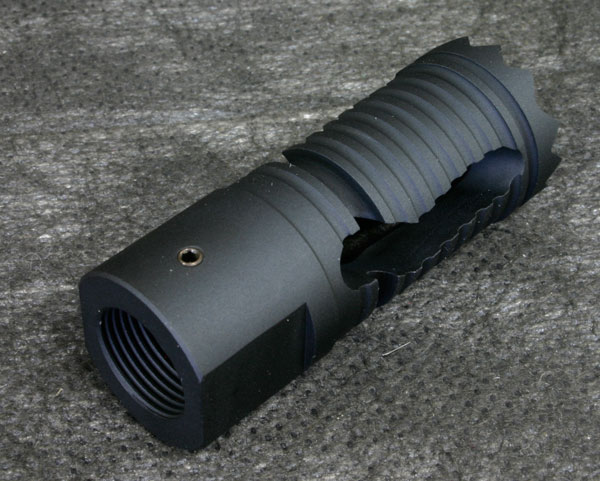 There is the screw to fix the angle in the back, so you can set it easily.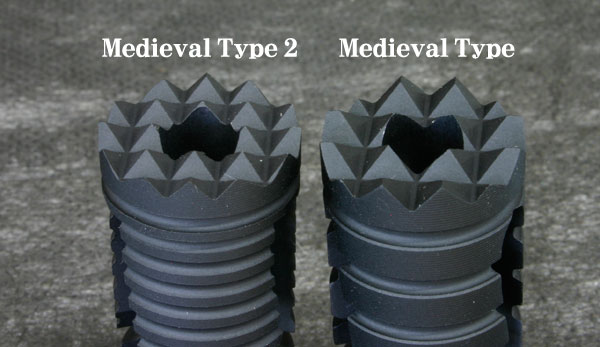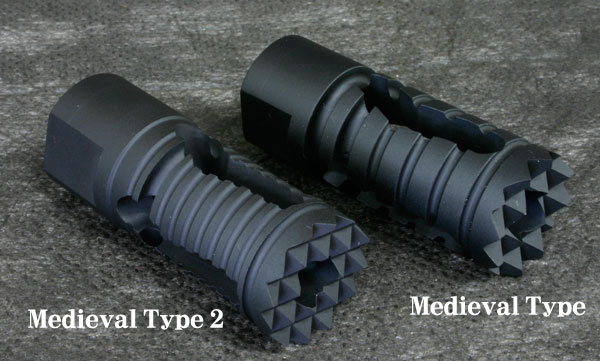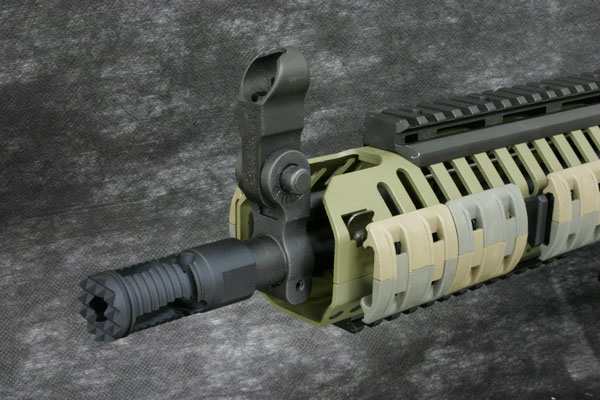 Because of the number of spike, inner diameter is tight.
Please note that you cannot extend it the gas port ahead.
*BB bullet is not clog in this muzzle.