For TM AEG M4.
it is a SUREFIRE MB556K type muzzle brake.
It has 14mm CCW screw, and the length is 65mm.
It is made of duralumin, all CNC machined, and the black anode processing is given.
So we give priority to shortening the fabrication time and accuracy of each position, it is made by MORISEIKI-NL2000YS500.
It is made in one operation.
CNC ALL machined, sandblasted, and black anodized.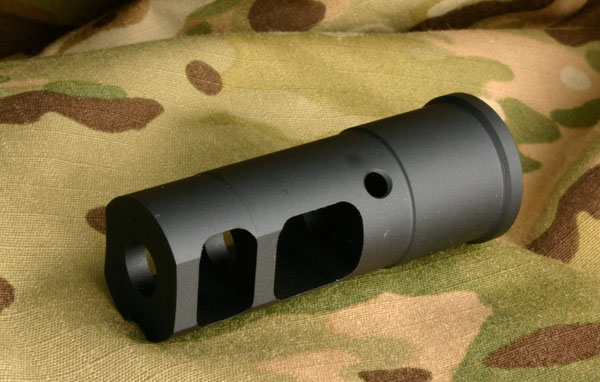 This product has tight inner diameter that has more realism.
It has tight diameter.
BB bullet is not clog in this inner barrel, but you can not lengthen inner barrel.
Please adopt the length that is not longer than outer barrel.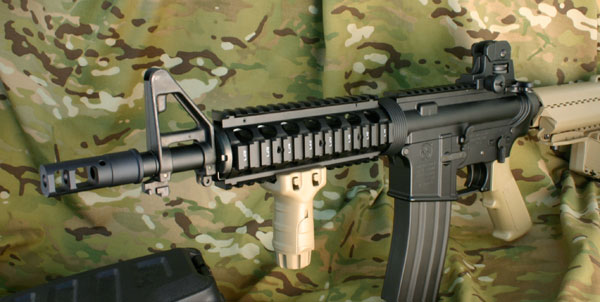 It completely cover outer barrel.
If you adjust the screw, it has no clearance between muzzle brake and outer barrel.
* If you use it for non next generation AEG, please check whether the outer diameter of outer barrel is 17.8mm.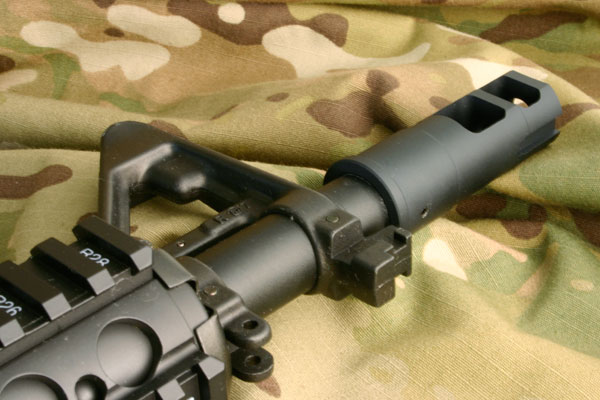 the screw is appended.
The screw to adjust the angle was added downward, and you can fix it at your choice.